MARKET CAP :
$5,708,486,504,012.4
NFT Volume(7D) :
$68,403,145.4
(
#IDO
#GAMEFI
#BLOCKCHAIN GAMES
#NFT COLLECTION
)
After "Move to Earn": 3 Potential P2E Concepts to Follow
The success of Stepn App proved that the play-to-earn concept and real-world connection can be the turning point for play-to-earn games' mass adoption. Stepn App is based on the move-to-earn concept, which is basically you can earn money while walking or running. The important thing here is that people are already doing that every day, without getting paid for it. So the idea of earning money while doing what you already know and enjoy, gives us a glimpse of the potential of blockchain gaming and the play-to-earn concept.
After Step App, this move to earn concept become very popular and we saw a lot of similar crypto projects and concepts around fitness theme. Considering the fitness sector is already worth billions of dollars today, It is safe to assume that this trend still has huge upside potential in the future.
How about the question every crypto enthusiast asks right now? "What will be the next trend for the play-to-earn concept?"
It is clear that the integration of real-world use cases on crypto will get more attention. So that's why we believe watch to earn, learn to earn and listen to earn concepts might be the next big wave in the industry. So let's deep dive into these concepts and new projects that should watch out for.
And how can you track every blockchain gaming project using only our GameFi platform, P2E.
1. Watch to earn
Video content consumption on the internet has been growing massively for the past 5 to 10 years. It seems to be future will be no different.
Like the move-to-earn concept, watch-to-earn also has huge real-world usage. That means the audience is already there. In fact, probably watching funny cat videos right now. So it is safe to assume that the idea of monetizing watching content is inevitable.
There are a few projects that aim to become the first runner. Xcad Network is one of them.
The XCAD Network is a content creator tokenization platform in which you can earn and trade creators' tokens. With the help of a simple Plugin, you will be consuming tokenized creators' content on Youtube and earning your favorite Youtuber's native creator token while on the way!
They already partnered with widely followed Youtubers, so when the platform is ready this can be very big and it might lead possible watch to earn trend.
Earning tokens by watching content online can also integrate with advertising as well. Have you heard Brave Browser? Unlike Chrome or other browsers, they offer you control of your personal data. Brave is a browser that blocks ads and trackers by default. It also has a built-in ad blocker, which means that users can browse without being tracked or bombarded with invasive ads. Users have the option to replace these blocked ads with their own ads, which they can earn money from by watching ads on the browser.
Solutions like this can be beneficial for both advertisers and individuals. Needless to say, watch to earn mechanism will be the center of that since most of the content consumed online is already coming from videos.
Watch to earn concept has a lot of potential to bring masses to blockchain for the next decade. Therefore it is wise to follow developments about that. And you can do that just simply using the P2E website. You can find every necessary information about play to earn projects (like IDO, whitepaper, social channels etc.)through our GameFi platform.
2. Learn to earn
Another potential candidate for the next big trend in the play-to-earn mechanism is the learn-to-earn concept.
Inside the crypto ecosystem, there are many attempts to do that. Binance, Coinbase or Coinmarketcap has a feature that you can earn crypto by reading or watching content about a certain subject and taking quizzes.
What if this learn and get paid concept expands beyond the crypto ecosystem?
This concept can be used for brands or even for education. The possibilities are endless. So that's why we will likely see projects that aim to become the platform to provide that.
3. Listen to earn
Millions of people listening music every day. Earning money while doing that can increase adoption very fast.
And not just for songs. Podcasts, audiobooks or even radio can fit into that category as well.
There are already some projects to aim for that. The project called Rhythm is aiming to bridge the music industry and crypto. With their app, Artists can earn revenue, based on the advertising generated by their video on Youtube. Opulous also has a similar purpose to achieve that.
We will like to see more projects to offer both consumers and artists to earn money with this mechanism. Listen to earn can draw famous musicians to monetize their products without dealing with producers and music companies.
This could mean a new era for the artist and listener relationship. If this happens, we will see listen to earn mechanism stay relevant for a long time.
Conclusion
Crypto is here to stay. Blockchain gaming and play-to-earn mechanism is no exception.
Adoption of play-to-earn solutions will be coming from usage. Stepn App and move to earn trend proved that real-world connection is the key to reaching millions of people all around the world.
It is easy to see we will have more trends like move to earn in crypto gaming. Watch to earn, listen to earn and learn to earn just a few concepts that could draw big attention.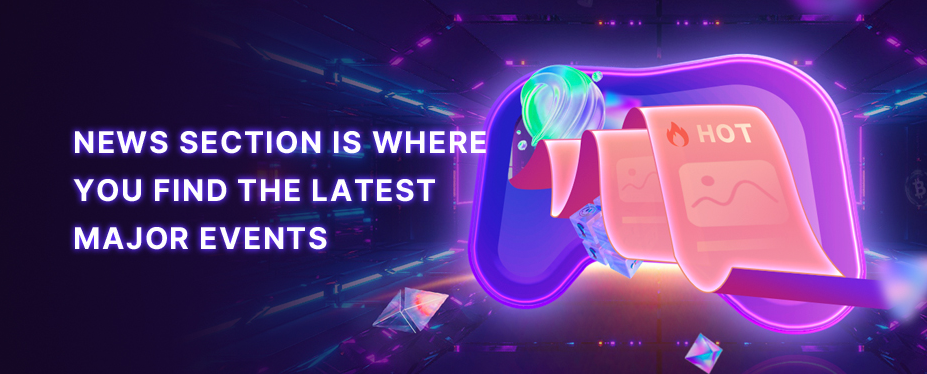 Welcome to P2E GAME
Hearing the echoes from Metaverse.