MARKET CAP :
$5,607,185,562,796.5
NFT Volume(7D) :
$69,323,434
(
#IDO
#GAMEFI
#BLOCKCHAIN GAMES
#NFT COLLECTION
)
G2A Launches NFT Marketplace for Web3 Gaming
G2A Launches NFT Marketplace for Web3 Gaming
To broaden its selection of gaming software, digital game vendor G2A has recently introduced a marketplace for nonfungible tokens (NFTs) associated with Web3 games.
This move allows the company to offer a greater variety of gaming NFTs. A press release provided states that the objective of the newly established enterprise, which commenced operations on November 15, is to promote Web3 and NFT games curated by the G2A team.
This will provide players with the opportunity to experience the benefits of blockchain gaming and will display NFTs from games partnered with G2A.
G2A Capital Group's CEO, Bartosz Skwarczek, stated in a statement that the firm has monitored the evolution of the blockchain gaming industry ever since the inception of the NFT gaming project Cryptokitties.
It was observed that gamers are already involved in the sector, notwithstanding the belief held by some that they abhor crypto. He elaborated:
"It turned out that players are quite familiar with the blockchain gaming industry, and a significant portion of them already play Web3 games and have even engaged in NFT trading from games."
As a consequence, the game vendor established G2A Geekverse, an online community for Web3 game enthusiasts.
According to Skwarczek, this area will provide enthusiasts with "information regarding the top Web3 games" and "the ability to purchase and sell digital assets associated with these games."
Since 2023, conventional gaming distributors have been warming up to Web3 gaming. The Google Play Store began accepting NFT titles with specific restrictions in July.
As per the team's statement, games that offer NFTs for sale or to earn will be permitted. The app distributor, on the other hand, has specified that wagering with NFTs will not be permitted on its platform.
In addition to Google Play, Epic Games, a publisher and developer of video games, has demonstrated a willingness to implement Web3 gaming.
The Gathering, on June 22. Additionally, Illuvium, an additional blockchain-based game, is expected to be added to the game marketplace on November 28.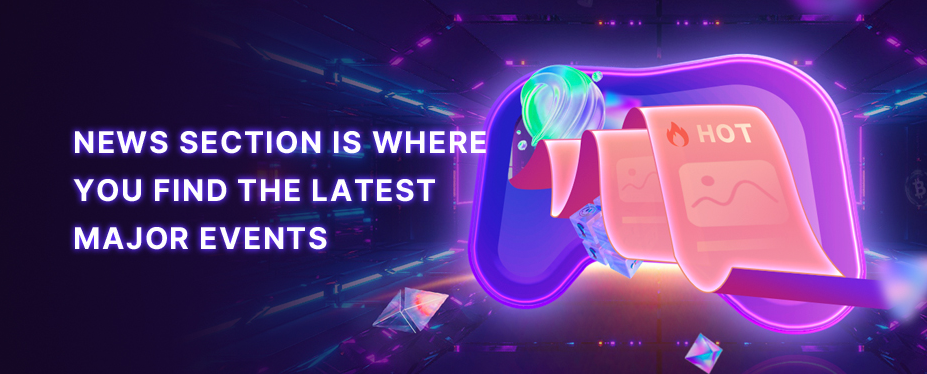 Welcome to P2E GAME
Hearing the echoes from Metaverse.
No corresponding news is found