MARKET CAP :
$5,607,185,562,796.5
NFT Volume(7D) :
$69,323,434
(
#IDO
#GAMEFI
#BLOCKCHAIN GAMES
#NFT COLLECTION
)
Smashed Pasta: The Dazzling Palette of Tunisia's Rising NFT Star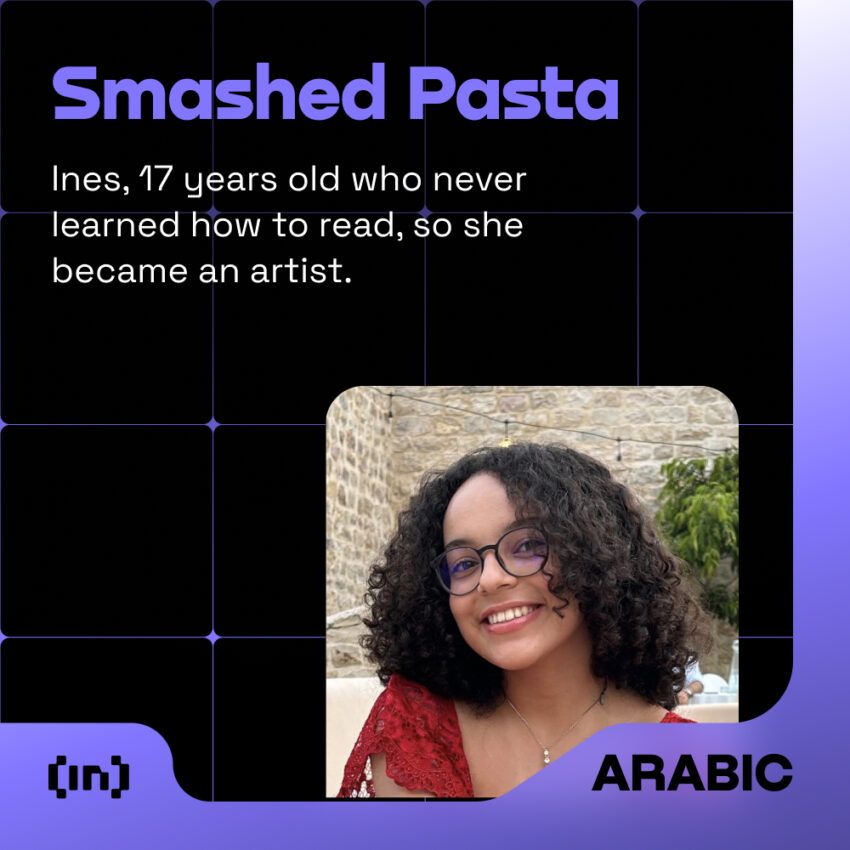 Stepping into the heart of Tunisia, we discover the world of Smashed Pasta, or Ines Fakhfakh, a prodigious 17-year-old artist whose talents dance across digital and traditional canvases. From the tender age of five, her fingers have gracefully danced over piano keys, evolving over a dozen years into a harmonious blend of auditory and visual artistry.
In a glorious celebration of BE[IN]CRYPTO's 5th Anniversary the arena of crypto art will witness a symphony of visionary collaborations. The pseudonymous Smashed Pasta, known initially as Ines Fakhfakh, will join 13 other masterful artists among the glittering roster of talents. Each virtuoso will craft an NFT piece, embodying the cultural richness unique to their domain's audience. As the world eagerly anticipates this artistic amalgamation, the tales of each creator only add depth to the awaiting masterpieces.
Driven by a relentless ambition to convey messages and narratives through her artwork, Ines once revelled in the precision of realism. But with time, the horizons of her imagination expanded, guiding her to uncharted terrains, each more surreal and boundless than the last. This transition from stark realism to the fluidity of imagination has not only coloured her artistic journey but also germinated her developing skills in motion design.
As Smashed Pasta, Ines offers the world a vibrant palette of her dreams, aspirations, and profound stories, ingeniously blurring the lines between the digital age's pixelated reality and the evocative tales of yore.
Join the Luminous Voyage with Kirakira and Zealy's NFT Collection!
To celebrate the vibrant tapestry of Tunisia's artistic scene, Smashed Pasta, also known as Ines Fakhfakh, has partnered with 14 esteemed artists to assemble an NFT collection that promises to be a visual odyssey. But that's not all! Dive into Zealy's interactive questboard, undertake enthralling challenges, and seize the opportunity to unlock a complimentary mint from this unparalleled series. Experience the fusion of North African flair and modern digital ingenuity. Are you prepared for this creative expedition? Launch your journey now at Zealy. The vivid future of art is calling!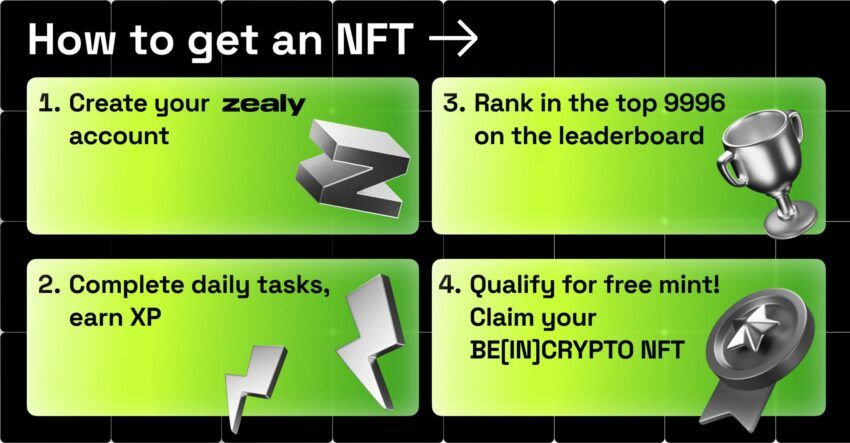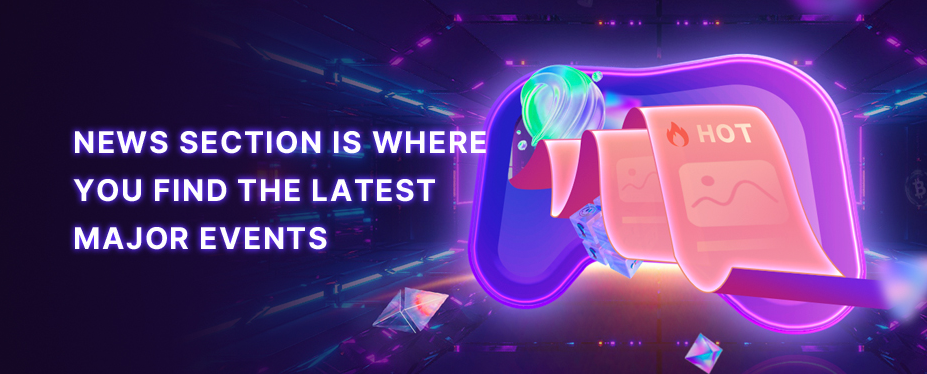 Welcome to P2E GAME
Hearing the echoes from Metaverse.
No corresponding news is found