MARKET CAP :
$5,607,185,562,796.5
NFT Volume(7D) :
$68,486,393.7
(
#IDO
#GAMEFI
#BLOCKCHAIN GAMES
#NFT COLLECTION
)
Praia Bitcoin Brasil recebe apoio para construir máquinas de pagamentos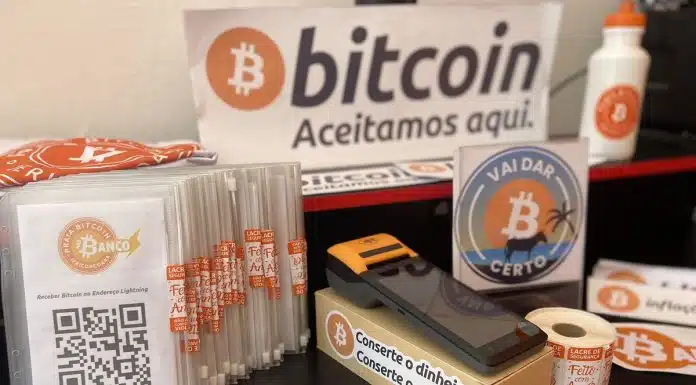 Máquinas de aceitar bitcoin ao lado de cartões/Twitter.
O projeto Praia Bitcoin Brasil, com inspirações na história de El Salvador, ganhou um grande apoio para construir várias máquinas de pagamento com a moeda digital.
As máquinas POS permitem que os comerciantes recebam os pagamentos de clientes via Lightning Network, com confirmações instantâneas e custos baratos.
Além disso, os clientes dos estabelecimentos podem realizar os pagamentos utilizando cartões carregados com bitcoin. Com a tecnologia NFC, os pagamentos ocorrem em poucos segundos, mostrando a velocidade da confirmação de transações da LN.
Praia Bitcoin Brasil ganha apoio para construir mais máquinas de pagamentos para comerciantes
Em uma publicação via Twitter, a Praia Bitcoin Brasil, projeto idealizado pelo músico Fernando Motolese, agradeceu a empresa Geyser pelo apoio recebido.
Isso porque, 3 bitcoins foram disponibilizados para que o projeto brasileiro acelere a construção de novas máquinas de pagamentos. Na prática, a Geyser é uma iniciativa que está financiando projetos promissores para adoção de bitcoin.
Nas redes sociais, ambos os projetos maximalistas de bitcoin comentaram sobre a novidade, que deverá impulsionar ainda mais os pagamentos com bitcoin.
"Breaking News: Graças a Geyser, levantamos 3 BTC para desenvolver a máquina BitcoinizePoS, e agora é hora de acelerar a revolução pacífica. Daremos 50 máquinas para os projetos que receberam suas doações para ajudá-los a permitir pagamentos Bitcoin como profissionais."
Como funcionam os pagamentos via LN nas máquinas?
O projeto brasileiro em Jericoacoara (CE) tem utilizado as máquinas para adotar o bitcoin entre o comércio e a população local. Com o propósito de fomentar uma economia circular, o Praia Bitcoin Brasil também ajuda as crianças de escolas locais, levando frutas a venda por 10 satoshis cada.
Assim, uma variedade de pagamentos ocorrem na máquina BitcoinizePOS, que utiliza os sistemas da BTCPayServer para processar as transações. Além disso, vários Bolt Cards foram distribuídos para a comunidade local no Ceará, para que eles aproveitem o bitcoin para realizar seus pagamentos no comércio.
As confirmações dos pagamentos ocorrem em poucos segundos. Em conversa recente com o Livecoins, o idealizador do projeto Montanha Bitcoin, que aprendeu na prática sobre o sistema de pagamentos em Jericoacoara, Lucas Leiva disse que o sistema é o melhor do mundo.
"O sistema de pagamentos lightning desenvolvido em Jericoacoara hoje é o melhor do mundo. O bitcoin como meio de pagamentos na lightning é muito bom."
As máquinas de pagamentos em uso já caíram no gosto da comunidade global, que começa a realizar testes com a ferramenta, inclusive com outros cartões, como o PlebTag, por exemplo.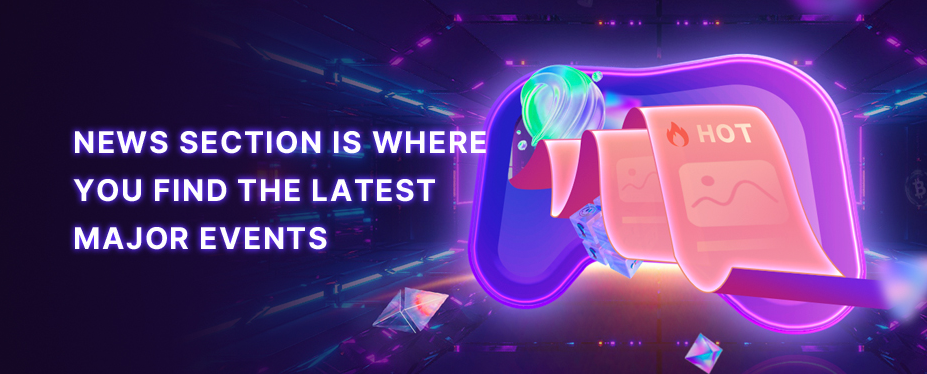 Welcome to P2E GAME
Hearing the echoes from Metaverse.
No corresponding news is found