MARKET CAP :
$5,607,185,562,796.5
NFT Volume(7D) :
$68,486,393.7
(
#IDO
#GAMEFI
#BLOCKCHAIN GAMES
#NFT COLLECTION
)
Animoca Brands subsidiary Darewise Entertainment to launch the first metaverse ecosystem token on Bitcoin; announces strategic engagement with Horizen Labs
Darewise Entertainment, a subsidiary of Animoca Brands and the visionary force behind the Life Beyond Gaming Metaverse, announced today a strategic engagement with Horizen Labs for technical token, development, and consulting services. Horizen Labs, which previously provided smart contracting and token strategy advice relating to the launch of ApeCoin (APE), will help Darewise Entertainment to realize its vision of launching the first-ever metaverse token for the Bitcoin ecosystem.
The upcoming token launched by Darewise Entertainment will be the first of its kind to power a full ecosystem on Bitcoin for gaming, brands, and IRL experiences, and Life Beyond is the first gaming metaverse set to use the token for in-game assets, virtual lands, and more.
Yat Siu, the co-founder and executive chairman of Animoca Brands, commented on the strategic partnership: "With the advent of the Ordinals protocol, we're witnessing a pivotal moment for Bitcoin as it extends its reach and introduces the concept of culture. High-quality gaming is one of the keys to mass adoption, and we're thrilled that our AAA studio Darewise Entertainment is working on this untapped opportunity in partnership with Horizen Labs, a pioneer and expert in its field."
The Darewise Entertainment team, composed of AAA gaming veterans with the support of the Animoca Brands network, and Horizen Labs, a pioneer in blockchain and tokenized experiences, represent some of the most experienced teams in the Web3 space.
Founded in 2019, Horizen Labs is dedicated to building a more secure and equitable digital world at the heart of the decentralization revolution. The company's mission is to relentlessly focus on securing the world's transition to Web3. Horizen Labs brings strong expertise in zero-knowledge cryptography and building essential Web3 tools and features that enable programmable, scalable blockchains and protocols.
Benjamin Charbit, co-founder and CEO Darewise Entertainment, added: "We're still in the early innings, but the potential for Bitcoin to become more than just a store of value is immense. To achieve that potential we need to roll up our sleeves and build, and that's the essence of our partnership with Horizen Labs. We're joining forces to contribute to the foundational infrastructure that the Bitcoin ecosystem needs to truly flourish. This is about collaboration, community, and contributing to a collective effort that could redefine the digital landscape."
Horizen Labs will provide technical services, consultation on tokenomics, and the buildout of important tools and applications to further Ordinals ecosystem.
Vincent Marty, chief product officer at Darewise Entertainment, emphasized: "Over the next few months, we will unveil a lot of technological breakthroughs we have been working on that will power not only Life Beyond Chapter 1 2024 but also metaverses and games around the world. We are working tirelessly to make sure we will have true utility in this ecosystem when our token is launched."
Robert Viglione, CEO of Horizen Labs, noted: "We are beyond thrilled to be working with Darewise Entertainment and Animoca Brands on this project. Our long history with Bitcoin, from which the Horizen ecosystem grew, makes this an inspiring project for us to contribute to. We look forward to working with the excellent Life Beyond team and bringing our expertise to this important technological innovation within the space. We can't wait to push the Bitcoin, Ordinals ecosystems forward while expanding the footprint of our work at Horizen."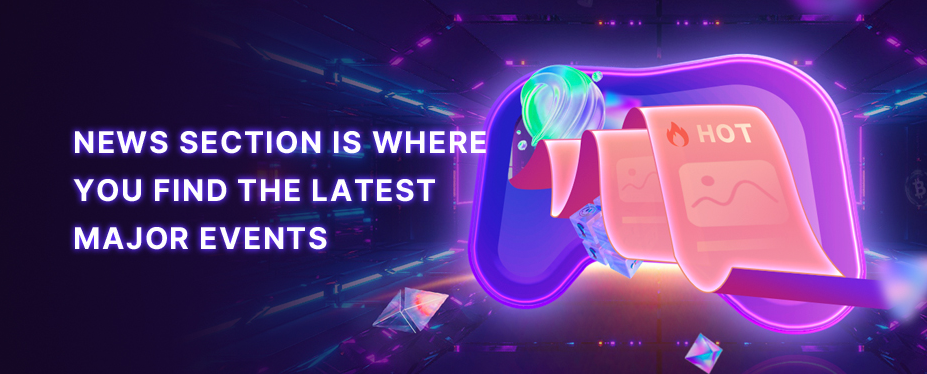 Welcome to P2E GAME
Hearing the echoes from Metaverse.
No corresponding news is found