MARKET CAP :
$5,607,185,562,796.5
NFT Volume(7D) :
$68,486,393.7
(
#IDO
#GAMEFI
#BLOCKCHAIN GAMES
#NFT COLLECTION
)
Web3 game Pixels will migrate from Polygon to Ronin blockchain network
Pixels is moving to the Ronin blockchain network.
Image Credit: Sky Mavis
The Web3 game Pixels will migrate from Polygon to the Ronin blockchain network operated by Sky Mavis.
That's a big move, as Pixels is the top game on the Polygon blockchain platform, and it is a sign that Ronin has recovered from being hacked a couple of years ago.
Sky Mavis is the maker of Axie Infinity, which kicked off the craze for blockchain games in 2021 and has generated $1.3 billion in revenue and over $4 billion in trading volume to date. Sky Mavis said Ronin will offer lower gas fees (computing costs associated with trading), access to marketing and advisory support, and leverage the Mavis hub, which is Ronin's distribution platform for Web3 games.
Ronin is an Ethereum virtual machine blockchain specifically forged for gaming. It has scaled to accommodate millions of daily active users. In March, Sky Mavis began opening Ronin to game studios to build successful Web3 games by leveraging Sky Mavis products and experience to combine ownership, community, and immersive games. The first game studios announced to build on Ronin were Directive Games, Tribes, Bali Games, Bowled.io, SkyVu, and Zillion Whales.
Built as a social browser game, Pixels is an open-ended world of farming and exploration where players gather resources, advance skills and build relationships while questing. Pixels is the No. 1 Web3 game on Polygon by unique active wallets, with over 1.5 million monthly on-chain transactions, 100,000-plus monthly active wallets, and 5,000 daily active users.
"Sky Mavis is the only company that has achieved scale in Web3 gaming, so partnering with the team and migrating to Ronin, naturally made a lot of sense," said Luke Barwikowski, CEO of Pixels.online, in a statement. "Collaborating with a team that operates not on assumptions, but hands-on, proven experience was a no-brainer. Migrating to Ronin and leveraging their wisdom simply felt like the next logical step in our journey."
Pixels is the name of the game, and the company behind it is Pixels.online.
"After Axie Infinity, Pixels is the second most popular Web3 game by real users," said Aleksander Larsen, COO of Sky Mavis, in a statement. "We are thrilled to welcome the team to Ronin and offer them our infrastructure and technology. This deal is also a big value add for our community and Pixel's open world allows for NFT collections to have their own spaces. In the future, we envision a world where our community has the opportunity to build an Axie space, enabling more social interaction."
Asked if Sky Mavis paid Pixels to move over, the company replied, "Sky Mavis never pays games to build or migrate to Ronin. Whenever a new studio is onboarded, both teams need to align on tech and finances. Sometimes, a deal may include a revenue share based investment or grant, which is unlocked based on milestones which benefit the Ronin ecosystem. Our goal is to create a strong alignment that sets both parties up to succeed."
Sky Mavis also said, "Pixels migrated to Ronin because Sky Mavis is the only company that has achieved scale in web3 gaming and they wanted to collaborate with a team that operates not on assumptions but hands-on, proven experience. The reasons studios choose to build on Ronin is for the value-add services and partner support."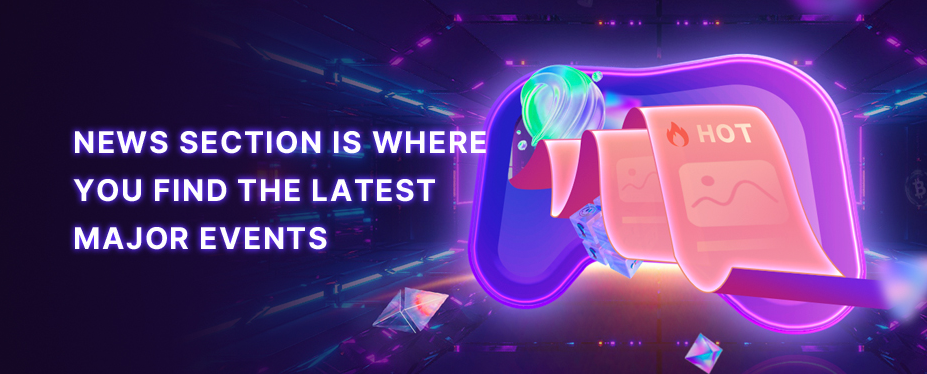 Welcome to P2E GAME
Hearing the echoes from Metaverse.
No corresponding news is found