MARKET CAP :
$5,607,185,562,796.5
NFT Volume(7D) :
$69,323,434
(
#IDO
#GAMEFI
#BLOCKCHAIN GAMES
#NFT COLLECTION
)
Weekly Overview: What Happened in GameFi, NFTs, and Metaverse This Week? [April 28 - May 5]
We collect this week's highlights on NFTs, play-to-earn, and metaverse which are the main topics we hear more and more details about every day.
For those who do not want to miss the most influential news about the industry among dozens of news, we have compiled the top five of the week for you.
Sotheby's Has Launched a Secondary Marketplace for NFTs

Courtesy of Sotheby's
Sotheby's, the renowned auction house, has launched a new online marketplace aimed at making it easier for collectors to buy and sell art on the secondary market. The platform, called Sotheby's Secondary Market, will allow buyers and sellers to transact directly with one another without the need for intermediaries.
The move comes as the art world increasingly embraces online sales, a trend that the COVID-19 pandemic has accelerated. According to a report by Art Basel and UBS, online sales of art reached an estimated $12.4 billion in 2020, up from $5.9 billion in 2019.
Sotheby's Secondary Market will offer a wide range of works, from Old Masters to contemporary art, with prices ranging from a few thousand dollars to several million. The platform will also offer a range of services, including valuations, condition reports, and shipping.
The launch of Sotheby's Secondary Market is a significant development for the art world, as it provides a new avenue for collectors to buy and sell art outside of traditional auction houses and galleries. It also represents a major shift in the way that art is bought and sold, with online marketplaces increasingly becoming a key part of the art market ecosystem.
Jeff Burton, co-founder of Electronic Arts, Joins P2Earn Gaming Guild

Image from news.bitcoin
Cryptocurrency firm P2Earn Inc. has announced the addition of Jeff Burton, co-founder of gaming company Electronic Arts, to its advisory board. Burton's experience in the gaming industry, as well as his expertise in entrepreneurship, will be invaluable to P2Earn as it seeks to expand its user base and improve its platform.
P2Earn is a blockchain-based platform that allows users to earn cryptocurrency by completing tasks and participating in games. The platform has gained significant traction in recent months, with thousands of users signing up to earn rewards in various cryptocurrencies, including Bitcoin and Ethereum.
Burton's addition to the advisory board is a significant step for P2Earn, as the company seeks to attract more users and become a leading player in the cryptocurrency industry. Burton's experience in building successful companies and his understanding of the gaming industry will help P2Earn develop its platform and attract new users.
"I am delighted to join the advisory board of P2Earn, as Play-2-Earn gaming prepares to go mainstream," said Burton. "I have long believed that the concept of players earning a share of the profits through gameplay was the future of all gaming. The unique Guild model that P2Earn has developed, is the perfect way to implement this approach."
With Burton's guidance and support, P2Earn is poised to become a major player in the cryptocurrency industry, providing users with new and innovative ways to earn rewards in various cryptocurrencies. As the platform continues to grow and evolve, it will be interesting to see how it develops and what new opportunities it offers to its users.
Former OpenSea Manager Found Guilty in NFT Insider Trading Case

Image Credits: Reuters
A former manager at OpenSea, the popular NFT marketplace, has been found guilty of insider trading related to the buying and selling of non-fungible tokens (NFTs). The conviction marks the first case of its kind in the burgeoning NFT industry.
The former manager, who was not named by prosecutors, was accused of using insider information to profit from NFT trades on the OpenSea platform. The individual allegedly made several trades based on non-public information about upcoming NFT releases and sales, resulting in a significant profit.
The guilty verdict sends a strong message to the NFT industry that insider trading will not be tolerated. The prosecution of the former OpenSea manager is a sign that regulators are taking notice of the potential for abuse in the rapidly growing market for digital collectibles.
In a statement, OpenSea said that it was "deeply disappointed" by the former manager's actions and that it had cooperated fully with authorities during the investigation. The company also announced that it had implemented new measures to prevent insider trading and other forms of market manipulation on its platform.
The NFT market has exploded in popularity in recent years, with sales reaching record highs in 2021. However, the industry has also faced criticism for its lack of regulation and potential for fraud. The conviction of the former OpenSea manager is a step towards greater accountability in the NFT market and may lead to increased scrutiny from regulators.
South Korean Publisher Neowiz Launches $10M Game Accelerator on Polygon Network
Image Credits: Polygon
South Korean game publisher Neowiz has announced the launch of a $10 million game accelerator on the Polygon network, marking its first major foray into blockchain-based gaming.
The accelerator, called Neowiz Accelerator, will provide funding, technical support, and other resources to game developers building on the Polygon Network. Neowiz plans to focus on games that leverage blockchain technology to create new gameplay mechanics, digital economies, and social experiences.
According to Neowiz CEO Joonhee Won, the company sees blockchain technology as a key enabler of innovation in the gaming industry. "We believe that blockchain technology has the potential to revolutionize the way games are made and played," Won said in a statement.
Neowiz has been a major player in the gaming industry for over 20 years, with hit titles like "Bless Online" and "Brown Dust". The company has also been exploring the use of blockchain technology in gaming for several years, with projects like the "ChainGuardian" blockchain-based RPG.
The launch of the Neowiz Accelerator marks a significant step forward for the company's blockchain gaming ambitions, as it looks to capitalize on the growing popularity of blockchain-based games and the Polygon Network's fast and cheap transactions.
With the Neowiz Accelerator, the company hopes to foster a new generation of blockchain-based games that can take advantage of the Polygon network's unique features and tap into the growing demand for innovative gaming experiences.
Amazon NFT Marketplace Launch Delayed Again, But Anticipation is High for Polygon Games

Image from wishu.io
Amazon's much-anticipated NFT marketplace launch has been delayed once again, with reports suggesting it will now launch on May 15. Despite the setback, there is high anticipation for the platform among collectors and investors alike.
As the launch date for Amazon's NFT marketplace approaches, the excitement around the potential impact of NFTs on the art and collectibles market continues to grow. With the rise of blockchain-based gaming and new accelerators like Neowiz's which has launched a $10 million Polygon game accelerator, providing a boost for developers and gamers, it's clear that NFTs have the potential to revolutionize various industries, and many are eagerly waiting to see what Amazon's entry into the market will bring.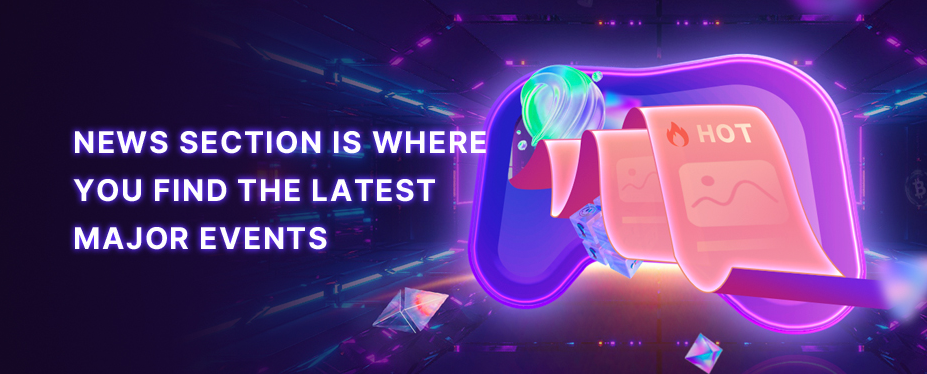 Welcome to P2E GAME
Hearing the echoes from Metaverse.
No corresponding news is found