MARKET CAP :
$5,607,185,562,796.5
NFT Volume(7D) :
$69,323,434
(
#IDO
#GAMEFI
#BLOCKCHAIN GAMES
#NFT COLLECTION
)
The Easy Company Raises $14.2M Seed Funding to Launch World's First Social Web3 Wallet
The Easy Company has raised $14.2 million in seed funding to launch its flagship product—the world's first "social" Web3 wallet named Easy.
The seed round was led by Lobby Capital, Relay Ventures, 6th Man Ventures, Tapestry VC, Upside Partnership and Scribble Ventures. Experienced angel investors from social and Web3 also joined the round, including former heads of Instagram and Novi product and engineering, and former executives from Airbnb, Twitter, Uber, OpenTable, Eventbrite and others.
Launched today, Easy combines user-curated profiles with engaging social discovery features to help users navigate and discover the world of Web3. According to TechCrunch, Easy has a similar layout to Instagram, particularly the ability to display NFTs.
Users can curate their personal profiles with NFTs from multiple wallet accounts and blockchains as well as browse other profiles. Currently, the wallet supports NFTs on Ethereum and Polygon. The seed funds will be used to continue developing the wallet and expand blockchain support.
The Easy Company's co-founder and chief product officer Kevin Swint told TechCrunch that the company had a couple of key advisors from Instagram and wanted the wallet to provide an "Instagram-like experience for NFTs." The wallet is designed and built by consumer web and mobile veterans from Airbnb, Disney, Apple, Microsoft, Google, Nuance, and iHeartMedia.
Besides viewing NFTs, users can also easily send crypto and tokens to profiles and usernames on Easy. The wallet features a community-sourced rating system, Signal, that allows users to rate and flag risky transactions and services. There is also a community feed that enables users to discover in real-time what is happening on Web3 across multiple blockchains.
Users can also see what's new and trending on a blockchain-based interest graph, follow their friends and favourite communities, react and comment in real time, and boost what they find interesting to share with friends.
"Web3 and blockchain technologies will change the way we all use the internet. A token internet is emerging, where tokens are a powerful new primitive for application design, interaction models, identity, community building, productization, and monetization," said Swint. "However, the overall user experience remains too complex and primitive for wide-scale adoption. We are building Easy to address these gaps and move from infrastructure tools to consumer products, to unlock the benefits of Web3 for everyone."
Now in beta release, Easy is available on iOS and Android at www.easy.me.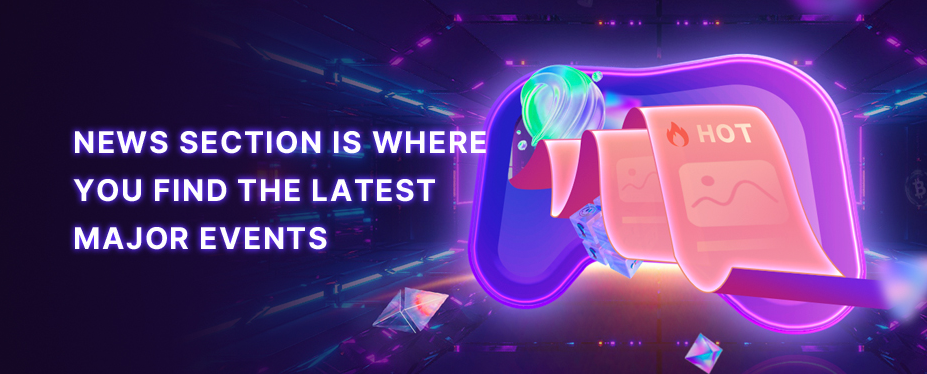 Welcome to P2E GAME
Hearing the echoes from Metaverse.
No corresponding news is found