Weekly Overview: What Happened in GameFi, NFTs, and Metaverse This Week? [December 9– 16]
We collect this week's highlights on NFTs, play-to-earn, and metaverse which are the main topics we hear more and more details about every day.
For those who do not want to miss the most influential news about the industry among dozens of news, we have compiled the top five of the week for you.
Metaverse Partnership from 'Forbes' and 'The Sandbox'
Ethereum-based metaverse giant The Sandbox has signed an agreement about a "metaverse gallery" with Forbes. It is commented that Metaverse continues to live despite the challenging market conditions.
An article was shared on The Sandbox's official Twitter account about a collaboration with "Forbes" magazine. Collaboration with Polygonal Mind Creative Studio.
A virtual Forbes gallery, namely Forbes' 30 Under 30 Gallery, created within The Sandbox metaverse was created in the project. Visitors will be able to learn about the history of Forbes and visit it online. In addition, Forbes branded accessories and wearable products are offered for sale for The Sandbox users, which they can use in the metaverse. In the statement, it was also said that a special surprise awaits users on the Forbes Store. And it has also been announced that The Sandbox will distribute NFT giveaways for 400 lucky users in honor of this collaboration. This metaverse experience will be available to users between 14 December and 28 December.
Netherlands Embraces Metaverse, Surveys Shows
Although the Web3 field has gone through an unsettling process, research has shown that the belief in the metaverse has not disappeared. Internet and telephony researcher Uswitch has published a study on which country is more ready to adopt the metaverse.
In the research, broadband speeds, broadband package prices, the number of financial enterprises in the blockchain field, combinations, and the capacity of high-tech exports were determined as criteria.
The Netherlands is at the top of the list as the country that best meets the criteria in this list. The country, which produced almost $6,000 per capita in high-tech exports last year, has one of the highest average fixed broadband speeds of 106.51Mbps.
Other countries on the list are Switzerland, Lithuania, Malta, and France. All the top five countries are also known for their high-tech export capacities and their interest in Web3. Malta, in particular, has long been a hub for crypto and blockchain technologies in recent years. In the list, they ranked the UK 7th and the United States 12th in metaverse development areas.
Warner Music Group, Polygon, and LGND.io Join Forces
Polygon and Warner Music Group announced that they have partnered with the e-commerce platform LGND.io. This new initiative, which is expected to be launched in January 2023, will be called LGND Music.
The LGND Music platform will serve as a marketplace for artists, fans/listeners. Artists will be able to release their songs as NFTs, and users will be able to purchase released songs as NFTs.
This partnership is considered an important step for the NFT Music industry. This new Polygon-backed platform will also support digital collections on any Blockchain platform.
Extensive Collaboration from 'WhiteBIT' and 'FC Barcelona'
Cryptocurrency exchange WhiteBIT has signed a long-term partnership agreement with FC Barcelona. The collaboration will run for three years, from 2022 to 2025.
Ukraine-based WhiteBit, one of the leading crypto exchanges in Europe, was founded in 2018. It is known that the company, which owns the token called WhiteBIT Token (WBT), currently has 3.5 million users and more than 700 employees.
This partnership of the two leaders of their respective fields covers a wide area. Men's and Women's A Teams, indoor sports ecosystems such as basketball, handball, futsal, and roller hockey; Barça Innovation Hub, and Barça eSport team areas were included in the partnership.
Regarding the partnership, Volodymyr Nosov, CEO of WhiteBIT, said:
"The start of our warm relationship with the legendary Barça as an official crypto partner is a significant step for the community as a whole, and for us, it is also a great pride and responsibility. We dream, and we dream big; hence, we're sure that our cooperation will bring a new experience of using cryptocurrencies, their accessibility and comprehensibility for everyone. From the very first days, we have been inspired to bring the future closer and set a new level of integration of crypto solutions into our lives."
'GameStop' Stopped Crypto Investments: After $94.7M Loss
American video game company GameStop has decided to halt its crypto and web3 investments after losing $94.7 million in its 2022 third-quarter earnings reports.
At the beginning of 2022, the company announced that it had a positive approach to NFT and Web3 applications and made investments in the sector. After a while, NFT collections began to give priority to games and secondary sales.
Whatever the reason, GameStop's putting it between Web3 is not good news for the crypto industry. As it is known, GameStop launched the Ethereum Layer 2 blockchain ImmutableX on its own NFT marketplace on October 31, and this was supported by the crypto community.
GameStop CEO Matt Furlong announced on December 7 that the company has gradually reduced its crypto investments throughout the year and currently does not hold any digital assets in its reserves, in announcing its "third-quarter earnings reports" on Dec. This move is seen as a precaution taken to be less affected by the frightening situation of the market.
CEO Matt Furlong summed it up:
"Although we continue to believe there is long-term potential for digital assets in the gaming world, we have not and will not risk meaningful stockholder capital in this space."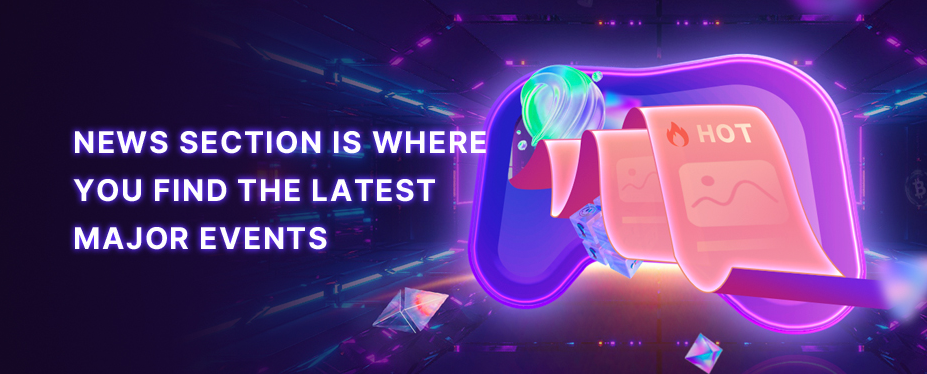 Welcome to P2E GAME
Hearing the echoes from Metaverse.
No corresponding news is found