Play to Earn type blockchain game "ELF Masters" officially released today
HashPalette, first in Japan
Play to Earn type blockchain game "ELF Masters" officially released today!
Start earning in-game points today!
Points can be converted to PLT at a later date and traded on exchanges

HashPalette Co., Ltd. (HashPalette Headquarters: Minato-ku, Tokyo, CEO: Yoshihiro Yoshida, hereinafter HashPalette) is a blockchain game studio division "HashGames", Japan's first * 1 Play to Earn type blockchain game " ELF Masters" will be officially released today, September 16th (Friday) at 20:00.



*1: "ELF Masters" will be the first Play to Earn blockchain game in Japan. (In-house survey via the Internet in August 2022)

■ "ELF Masters" overview
"ELF Masters" is Japan's first fantasy adventure Play to Earn blockchain game. You can capture the dungeon with a combination of 3 beautiful girl master NFTs and 3 elf NFTs and earn tokens and in-game items. We will realize a gasless UX based on the pallet chain specialized for NFT distribution developed by HashPalette.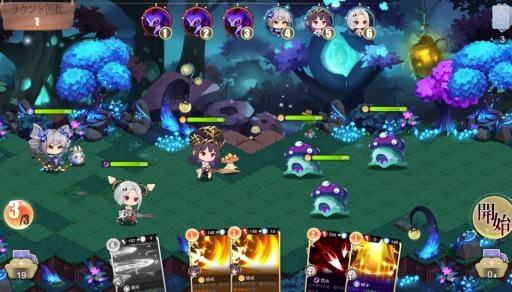 In the game, the crypto asset "PLT (Palette Token)" issued by HashPalette is used as the in-game currency. In addition, the points earned by clearing the dungeon will be able to be converted to PLT after mid-October.

On September 1, 2022, bitFlyer, which operates one of the largest crypto asset exchanges in Japan, and IEO (Initial Exchange Offering) * of game tokens for the purpose of distributing the unique governance token "ELF" in the game ecosystem. We will conclude a contract for 2 and aim for a design that can be smoothly converted to the Japanese yen.

<Press release regarding the conclusion with bitFlyer>
https://prtimes.jp/main/html/rd/p/000000033.000056303.html
*2: An IEO is an issuer, such as a company or a project, that issues tokens to form and strengthen a community and procure funds. How it works. It is possible to aim not only to raise funds by selling tokens, but also to form and strengthen the community. In recent years, with the progress of the Web3 era, attention to IEO is increasing, and IEO is being implemented in various industries such as games and sports.

Title : ELF Masters
Genre : Fantasy Adventure Play to Earn Blockchain Game
Corresponding chain: Pallet chain
Supported devices: Android/iPhone (assumed to be implemented in a browser/recommended browser is Chrome/Safari)

"ELF Masters" will publish the latest information on the official website, official Twitter, and official Discord. Please follow us.

・Official website : https://elfmasters.com/
・Official Twitter: https://twitter.com/ELF_Masters
・ Official Discord: https://discord.com/invite/WJ6VTnWwUc

■ How to play "ELF Masters"
Regarding game play, you can enjoy game play by downloading and accessing from the link below according to your device.

<For Android devices>
It will be available for download from 20:00 on September 16th.
Download link :
https://play.google.com/store/apps/details?id=com.palettechain.elfmasters

<For iOS devices>
Play through browser access
Browser URL: The link will be reflected from 20:00 on September 16th.
*Browser recommended is Chrome/Safari *We are currently reviewing the iOS app, so please wait for a while.

■ Game NFT sales information
In the first sale of the game NFT held at HashPalette's own NFT marketplace "PLT Place", the master rare pack was sold out immediately in 54 seconds after the start, and the total application amount of the lottery application amount in the second sale was 2.7 billion. The 3rd sale, which was held in early September 2022, was also sold out due to the strong yen.

From September 1st, the secondary distribution function of NFT has started at PLT Place, and it is possible to purchase the game NFT of "ELF Masters" with PLT payment.

Visit PLT Place here:
https://pltplace.io/

To commemorate the start of the secondary distribution function, we are conducting a campaign to divide 50% of the royalty fee (7.5% of the selling price) of the "ELF Masters" game NFT during the period until September 30th.
Please check the details from the following page.

<Press release on trading campaign>
https://prtimes.jp/main/html/rd/p/000000030.000056303.html

<Campaign page>
https://lp.hashport.io/ja-jp/pltplace_campaign-4

■About HashGames
HashGames, a blockchain game studio established in February 2022, designs and develops Play to Earn games on Pallet Chain, multi-chain support that utilizes Pallet Chain's cross-chain hub function, and marketing to overseas users. We will support your activities. In 2022, we aim to release 3 Play to Earn game titles and build Japan's first Play to Earn game ecosystem that fully complies with domestic regulations.

Click here for details :
https://prtimes.jp/main/html/rd/p/000000031.000046288.html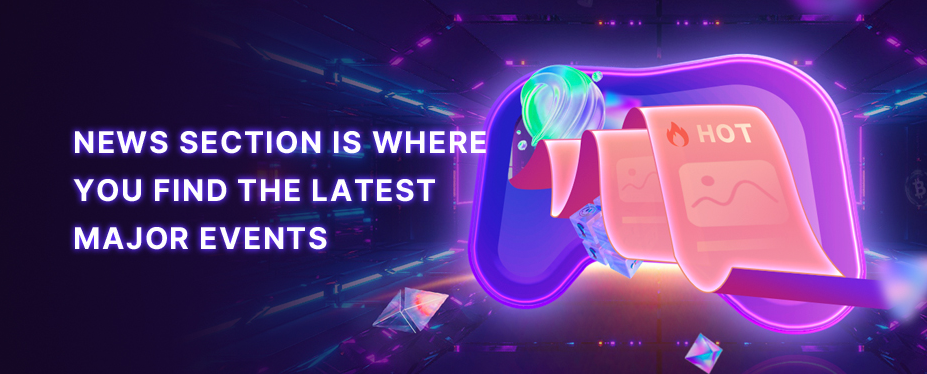 Welcome to P2E GAME
Hearing the echoes from Metaverse.
No corresponding news is found