BUSINESS WIRE: P2E.Game has launched a one-stop platform for NFT and GameFi to build a Web3.0 portal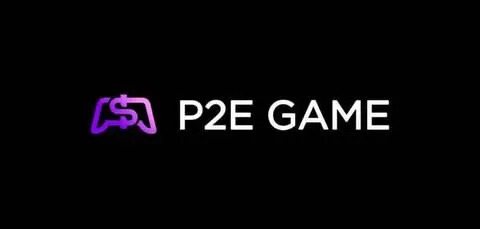 After six months, P2E.Game has officially launched a one-stop aggregation platform for NFT and GameFi, covering four main areas: Launchpad, Game Library, NFT Aggregator and News. Powered by blockchain and Web3.0, P2E.Game will build an open, transparent and stable metaverse ecology.
This press release contains multimedia content. View the full announcement here: https://www.businesswire.com/news/home/20220628005588/en/
P2E.Game launched a one-stop terminal to link multiple public blockchains, analyze various projects in multiple dimensions, establish a network to connect users, and finally achieve game interactivity to achieve economic integration to realize behavior.
P2E.Game has introduced the E2E (Email To Earn) feature, which connects the project directly to the users. On P2E.Game, the projects can communicate with users directly, which deepens users' understanding of the project and also promotes the spread of the project among users. In addition, P2E.Game introduced Launchpad, Game Library, NFT Aggregator and News.
With the NFT Aggregator, players no longer need to download multiple NFT platforms to learn about different projects. P2E.Game collects popular NFT projects from various mainstream platforms to help users choose the projects. Players can be redirected to their ideal projects on P2E.Game.
In the game library, P2E.Game collects more than 95% of GameFi projects. For high-quality projects, P2E.Game will also open a spotlight area to increase the visibility of the projects.
In the Launchpad section, P2E.Game gathers the leading IDO/IGO projects and offers benefits to its loyal users who participate in the beta version before the official launch. For the subsequent cooperative projects, there will be airdrop and other rewards for players from time to time.
In the News section, P2E.Game allows users to express their opinions and collects the latest GameFi and NFT news to ensure players receive valuable news and make effective investment decisions.
On P2E.Game, the users can effortlessly find the reviews and comparison of different dimensions of different launchpads in terms of platform token prices, market cap, TVL, trading volume, IDO project count and ROI, which can save users a lot of time as they don't have to switch between different platforms.
Meanwhile, P2E.Game announces upcoming global airdrop plan and DAO, accelerating its global expansion.
View original version on businesswire.com: https://www.businesswire.com/news/home/20220628005588/en/
Company Name: P2E.Game
Contact: Jenny Lee
Email: media@p2e.game
Website: www.p2e.game
View source version on Augsburger Allgemeine