MARKET CAP :
$5,607,185,562,796.5
NFT Volume(7D) :
$68,486,393.7
(
#IDO
#GAMEFI
#BLOCKCHAIN GAMES
#NFT COLLECTION
)
Cottonseed 'Media Art Contest' winner NFT issued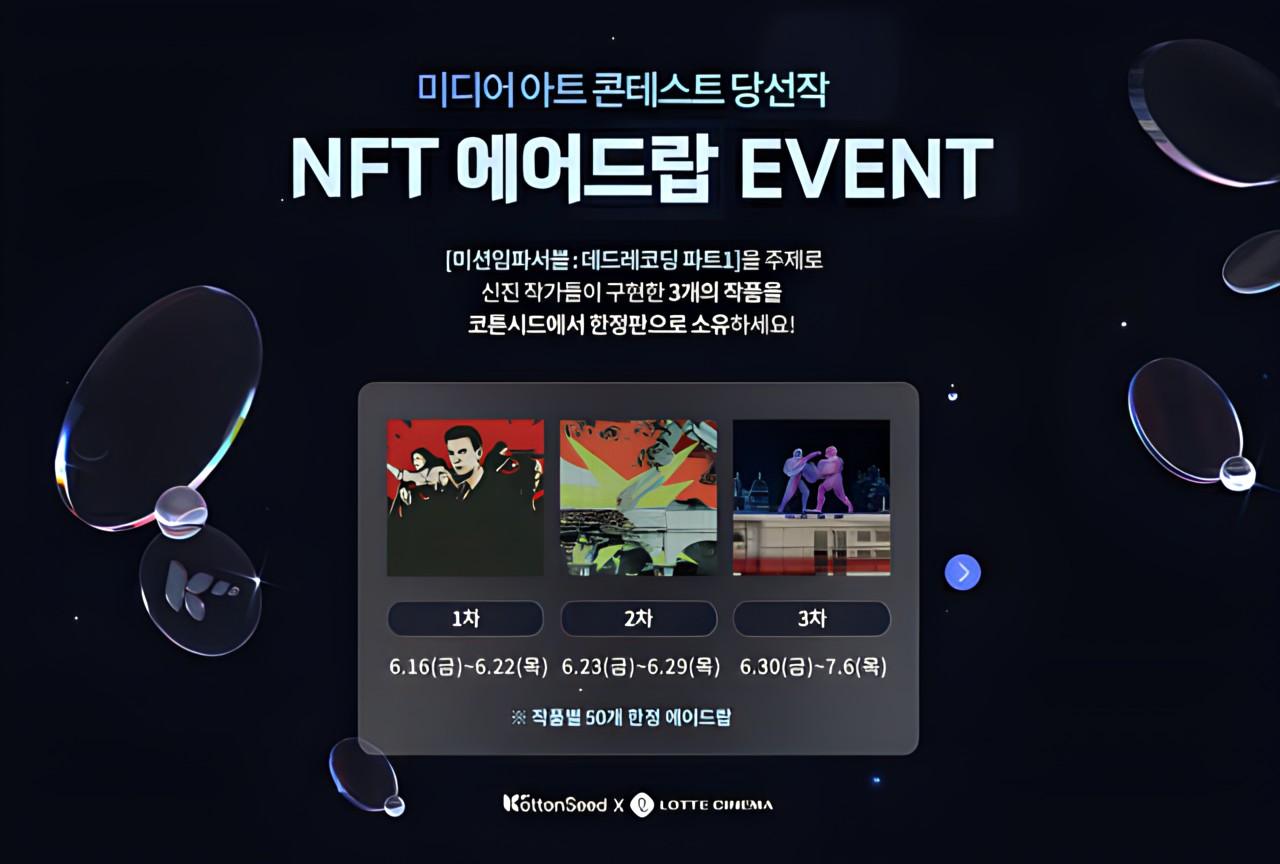 Cottonseed Lotte Cinema World Tower branch NFT airdrop event (Image Credit: Lotte Data Communication)
Lotte Data Communications announced on the 15th that Non-Fungible Token (NFT) platform Cottonseed and Lotte Cultureworks jointly issued the award-winning works of the 'Media Art Contest' as NFTs.
This contest was held for three weeks from the end of May in collaboration with Fixfields (an online contest platform for artists in the field of visual arts) to commemorate the media renewal of the Lotte Cinema World Tower branch.
We submitted media art that reinterpreted the trailer for 'Mission: Impossible: Dead Reckoning', which is scheduled to be released next month, from an original and whimsical perspective, and three winners were recently selected.
The gold prize went to Lee Shin's Dead Reckoning, the silver prize to Eunhee's Fight on the Train, and the bronze prize to Gupki's Mission Impossible. In addition to prize money, all winners will receive a media transmission privilege at the Lotte Cinema World Tower branch.
Cottonseed issues and airdrops 3 award-winning films as NFTs for customers who visit Lotte Cinema World Tower. The award-winning works will be opened one by one for each parking lot from the 16th, and will be limited to 50 pieces. Visitors can enjoy the works on site and easily own them with QR authentication.
Along with this, an SNS authentication event will be held until the 30th of next month. If you take a picture of the winning work on display and upload it to Instagram with a hashtag, a total of 50 Lotte Cinema 2-person tickets will be presented through a lottery.
Cottonseed is collaborating with various companies to popularize NFT. Recently, it has expanded various business models to collectible and certificate-type NFTs through collaboration with Lotte Giants 'ON-E Project' and Lotte C&T 'Skyrun Project'.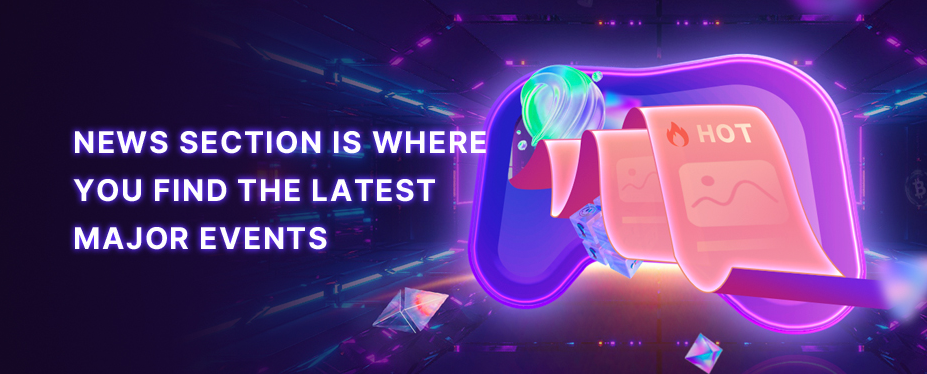 Welcome to P2E GAME
Hearing the echoes from Metaverse.
No corresponding news is found