MARKET CAP :
$5,607,185,562,796.5
NFT Volume(7D) :
$69,323,434
(
#IDO
#GAMEFI
#BLOCKCHAIN GAMES
#NFT COLLECTION
)
Krystal DeFi: Not Your Keys, Not Your Coins — 1,205 MATIC To Be Won!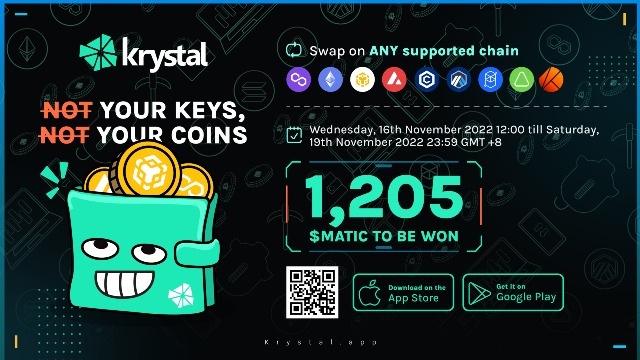 We are very pleased to announce our brand new campaign on Krystal, with 1,205 $MATIC to be won!
We call it "Not your keys, not your coins".
Import/create your wallet, and perform a swap or earn transaction of ANY amount, ANY token on ANY of our 9 supported blockchains to stand a chance to win!
How do I participate?
Import/create your wallet on Krystal (find out more here)
Do a swap or earn transaction on Krystal from Wednesday, 16th November 12:00 till Saturday, 19th November 23:59 GMT+8 to be eligible.
For every transaction (swap or earn) done on: (Desktop = 1 point, Mobile = 3 points
The scoreboard will be updated everyday on this article
Winners will be based on the points accumulated and the user rankings
How will we pick the winners?
We will collate a list of eligible wallets for each prize category. Winners will be ranked and picked based on the number of points they have accumulated.
Eligible tokens
Any token is eligible. If you want to swap tokens that are not on Krystal's default list, here is how to add them: link.
How rewards will be distributed?
Rewards will be distributed in MATIC on the Polygon chain, and will be airdropped to the winners by 22nd November 2022.
Retweet Campaign details
A total of 200 $MATIC will be given away, to participate:
Like and Retweet this tweet
Tag 2 friends in your reply to the tweet
14 lucky winners will be chosen at random, and the prizes that you'll receive are shown below:
🔍 Navigate the DeFi Space NOW with Krystal!
Start your journey NOW on Desktop, iOS or Android
📱 Social Media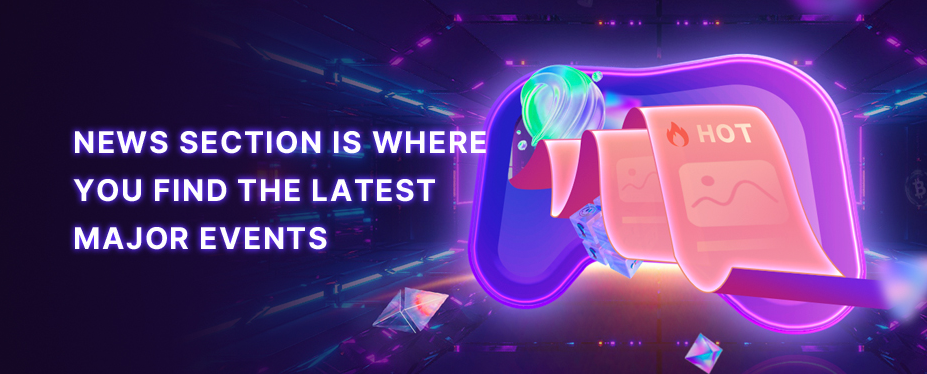 Welcome to P2E GAME
Hearing the echoes from Metaverse.
No corresponding news is found