MARKET CAP :
$5,607,185,562,796.5
NFT Volume(7D) :
$69,323,434
(
#IDO
#GAMEFI
#BLOCKCHAIN GAMES
#NFT COLLECTION
)
The metaverse is becoming a platform to unite fashion communities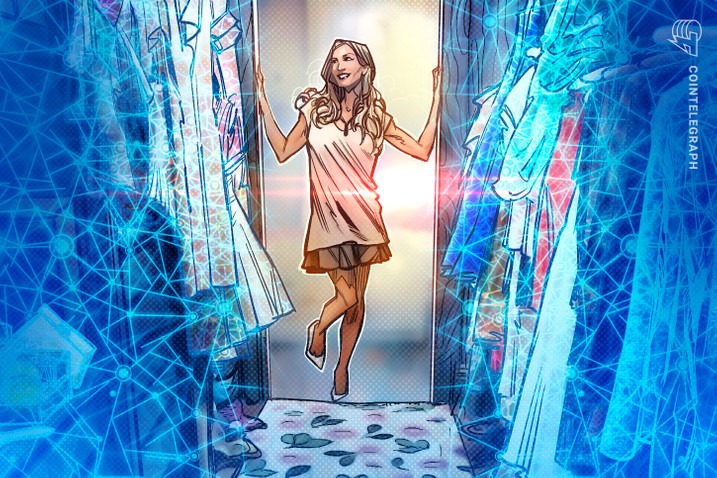 A recent report from technology research and advisory firm Technavio predicts that the metaverse will have hit a market share value of $50.37 billion by the year 2026. Therefore, it shouldn't come as a surprise that the trillion-dollar fashion industry has started taking a major interest in the metaverse.
While most luxury labels and brands remain focused on creating nonfungible tokens (NFTs) to replicate physical items, a handful of projects have started bringing their communities into the metaverse.
For example, on Sept. 5, Vogue Singapore launched a fashion-first Web3 community known as "Vogue Singapore's New World." While Vogue Singapore has previously shown an interest in NFTs by tokenizing their Sept. 2021 cover, Natasha Damodaran — managing director of Vogue Singapore — told Cointelegraph that the publication has gone a step further by creating a virtual experience that encompasses the theme of "Fashion's New World." Damodaran explained that the platform allows its community to interact with various types of content and imagery. She said:
"Vogue Singapore's New World currently allows users to explore a surrealism-inspired realm featuring a welcome video from Vogue's September 2022 cover star and supermodel Lina Zhang. Users can also experience an AI-generated beauty shoot called Bio RESONANCE by artist Terry Gates, along with digital couture by Beijing-based designer Yimeng Yu created exclusively for Vogue Singapore."
Damodaran explained that Vogue's metaverse is powered by Spatial.io, a metaverse platform that specializes in 3D spaces. The virtual space has also been designed by Polycount.io, an agency focused on NFTs.
Gianna Valintina, head of marketing at Spatial, told Cointelegraph that Vogue Singapore's metaverse is accessible via mobile devices, desktops and virtual reality (VR). She added that users who enter the New World are able to create a custom avatar that can then be dressed in two Vogue-exclusive wearable creations by fashion designer Yimeng Yu. Damodaran further noted that users can interact directly with Vogue Singapore's September cover, while reading various pieces of content associated with images.
While Vogue Singapore's New World enables a more engaging way for users to view and read content, Valintina stressed that this also allows brands and communities to build better experiences. Indeed, Damodaran noted that the metaverse offers labels an opportunity to expand their reach to other market segments while showcasing creativity and craftsmanship. "For Vogue, that means connecting the fashion community and introducing them to Web3 and vice-versa while still creating avenues of engagement that are relevant on digital platforms," she said.
Although this concept is still new, it resonated with Yu, who created the two digital couture designs for the platform. Yu told Cointelegraph that the development of digital technology and the surge of online life in the post-epidemic era have brought new opportunities to the fashion industry. She said:
"Digital technologies and Intelligent production are innovating the fashion design paradigm, production process, display method, retailing path and user experience within the fashion industry. In both designer creativity and user experience perspective, the metaverse brings the fashion industry endless possibilities."
Regarding new opportunities, Steven Kolb, CEO of The Council of Fashion Designers of America (CFDA) — a non-profit trade association founded in 1962 consisting of American fashion designers — told Cointelegraph that to strengthen the impact of American fashion globally, the CFDA decided to launch an exhibition in the metaverse:
"As we were mulling ways to mark our 60th anniversary, we decided it had to be future-facing, and an exhibition in the Metaverse was a perfect way to honor our past with an eye to what's next."
Similar to Vogue Singapore, Kolb explained that he hopes the CFDA's entry into the metaverse will reach new audiences while sparking an interest in American fashion and designers: "Because it's in the metaverse, individuals don't need to travel to see the exhibition, but can enjoy it from the comfort of their own home."
Kolb shared that the CFDA's entry into Web3 will be marked with a curated retrospective of the last 60 years of American fashion, along with a collection of commemorative NFTs for auction to benefit the CFDA Foundation. The exhibition is expected to open in Dec. 2022 in The Sandbox.
While this demonstrates the CFDA's first entry into Web3, Kolb pointed out that the organization is not yet launching a formal platform. Although Vogue Singapore's metaverse project is expected to evolve (with a new phase launching in Oct. 2022), Kolb explained that CFDA's etaverse exhibition is a "test and learn" for the organization. "The CFDA will start building its Web3 community while it onboards its current Web2 base. This will help us slowly build toward a larger metaverse community and experience for American fashion," he said.
Regardless, Akbar Hamid, founder and CEO of 5Crypto — the creative consultancy behind CFDA's project — told Cointelegraph that bringing the CFDA's community together in the metaverse is a first for fashion. "This is a great way to raise awareness and interest for fashion amongst the Gen Z audience while bringing an older audience into the metaverse. This is also an opportunity to engage metaverse creators to work alongside iconic fashion designers and curators to reimagine visionary style and design in a voxelized environment," he said.
Will fashion communities want to engage in the metaverse?
Although encouraging fashion-focused communities to engage in the metaverse may be the next step for certain projects, it remains unclear how users will react. For example, while Vogue Singapore's New World is innovative, the concept may not immediately resonate with the publisher's audience. Brian Trunzo, metaverse lead for Polygon Studios, told Cointelegraph that while brands on the metaverse tend to have a deeper connection with their consumers, media publications are still trying to better understand this:
"Media is still trying to figure out how to use Web3 tools to engage an audience and convert them from consumers into community members or, in the best instance, super fans. Even those who succeeded at this in Web2 are finding it difficult as converting one from Instagram to a DAO [decentralized autonomous organization] member or NFT holder is no easy task."
However, Jinha Lee, co-founder and chief product officer of Spatial, told Cointelegraph that within a week of launching New World, users collectively spent over four million minutes on the platform. "Seeing this demonstrates that a large majority of people have been enjoying the space during Vogue Singapore's launch," he said.
While this statistic is noteworthy, Justin Banon, co-founder of Boson Protocol — a metaverse commerce protocol focused on digital and physical fashion — told Cointelegraph that, as with any new technology, there will initially be a period where users visit the platform exploratorily rather than with a fervent desire to do much else. But, while adoption may be slow, Banon believes that projects like the one being initiated by Vogue Singapore will ultimately impact the entire fashion and media sector:
"When we ask whether more fashion magazines will want to enter the metaverse moving forward, I believe the only conclusion to come to is yes. It's a new space, brimming with innovation and authenticity, concepts that the world of fashion has prided itself on since its inception, so the metaverse is the next logical step forward. I don't believe that there will be a single fashion magazine that won't have adopted Web3 and the metaverse in some shape or form in the future."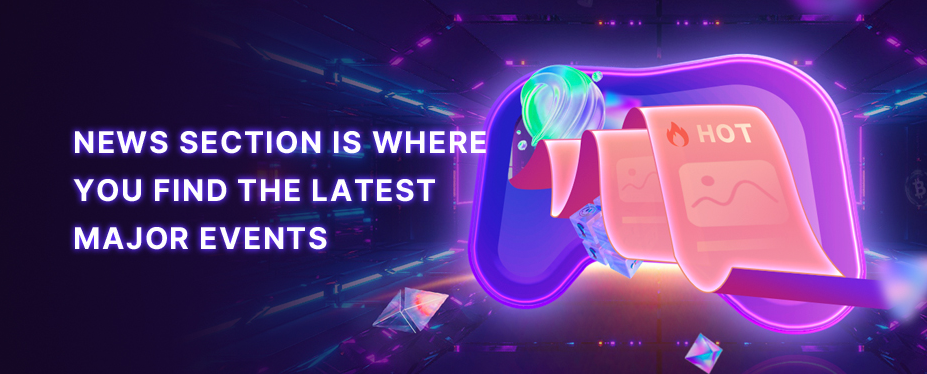 Welcome to P2E GAME
Hearing the echoes from Metaverse.
No corresponding news is found