MARKET CAP :
$5,607,185,562,796.5
NFT Volume(7D) :
$69,323,434
(
#IDO
#GAMEFI
#BLOCKCHAIN GAMES
#NFT COLLECTION
)
Doja Cat NFT: The Evolution Of Music And Ownership
The world of music is undergoing a profound transformation, driven by the convergence of technology and artistry, giving birth to a new era of music ownership and fan engagement. At the forefront of this revolution is Doja Cat, a global superstar who has embraced the power of non-fungible tokens (NFTs) to connect with her fans in a groundbreaking way.
DOJA CAT'S NFT JOURNEY
Doja Cat's foray into the NFT realm began in 2022 with the launch of her Planet Doja collection, a series of digital collectibles inspired by her music, videos, and personal style. The collection, hosted on the Tezos blockchain, featured a diverse range of NFTs, including avatars, animated visuals, and soundbites, allowing fans to own a unique piece of Doja Cat's creative universe.
BEYOND DIGITAL COLLECTIBLES: UTILITY AND FUNCTIONALITY
Doja Cat's NFT journey extends beyond mere digital collectibles. She has strategically integrated NFTs into her music and fan engagement strategies, creating a new dimension of interaction and value for her supporters. For instance, Planet Doja NFT holders have access to exclusive content, such as behind-the-scenes footage, early access to music releases, and even the chance to win Doja Cat merchandise or even meet the artist herself.
LEVERAGING NFTS FOR SOCIAL IMPACT
Doja Cat has also leveraged NFTs to support social causes that align with her values. In collaboration with JBL, she launched a series of NFTs, with a portion of the proceeds going to the non-profit organization Girls Who Code, which aims to close the gender gap in technology and computer science.
EMPOWERING ARTISTS AND FANS: A NEW ERA OF MUSIC OWNERSHIP
Doja Cat's NFT initiatives exemplify the transformative power of blockchain technology in the music industry. NFTs empower artists to directly engage with their fans, fostering a closer connection and providing new avenues for revenue generation. Fans, in turn, gain ownership of unique digital assets, unlocking exclusive experiences and becoming active participants in the artist's creative journey.
NAVIGATING THE NFT LANDSCAPE: CHALLENGES AND OPPORTUNITIES
The NFT space is still in its early stages, presenting both challenges and opportunities for artists and fans alike. One challenge lies in ensuring the authenticity and quality of NFTs, preventing scams and protecting the value of these digital assets. Additionally, the regulatory landscape surrounding NFTs is evolving, and artists and fans must stay informed and adapt to emerging guidelines.
Despite these challenges, the opportunities presented by NFTs are immense. NFTs have the potential to democratize the music industry, providing artists with greater control over their work and fans with more meaningful ways to connect with and support their favorite artists.
DOJA CAT'S NFT LEGACY: A PIONEER IN THE MUSIC METAVERSE
Doja Cat stands as a pioneer in the music metaverse, embracing NFTs as a powerful tool for artistic expression, fan engagement, and social impact. Her innovative approach has set a precedent for other artists, demonstrating the potential of NFTs to transform the musi industry and create a more equitable and rewarding ecosystem for both artists and fans.
DOJA CAT'S NFT JOURNEY
Doja Cat's NFT journey highlights the transformative potential of blockchain technology in the music industry. By embracing NFTs, Doja Cat has forged a closer connection with her fans, empowered them with ownership of unique digital assets, and set a new standard for artist-fan engagement. As the NFT landscape continues to evolve, Doja Cat's legacy will undoubtedly inspire other artists to explore the possibilities of this revolutionary technology, shaping the future of music and the music metaverse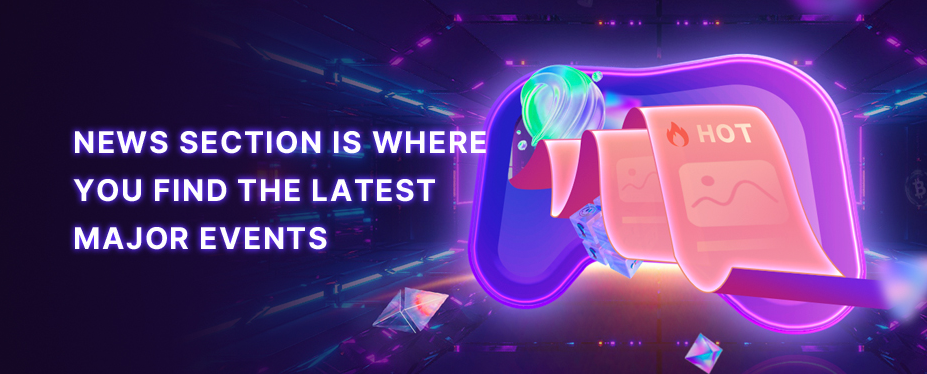 Welcome to P2E GAME
Hearing the echoes from Metaverse.
No corresponding news is found