MARKET CAP :
$5,607,185,562,796.5
NFT Volume(7D) :
$69,323,434
(
#IDO
#GAMEFI
#BLOCKCHAIN GAMES
#NFT COLLECTION
)
Introducing Jeremy Lin NFTs presented by Reel8 on Project Galaxy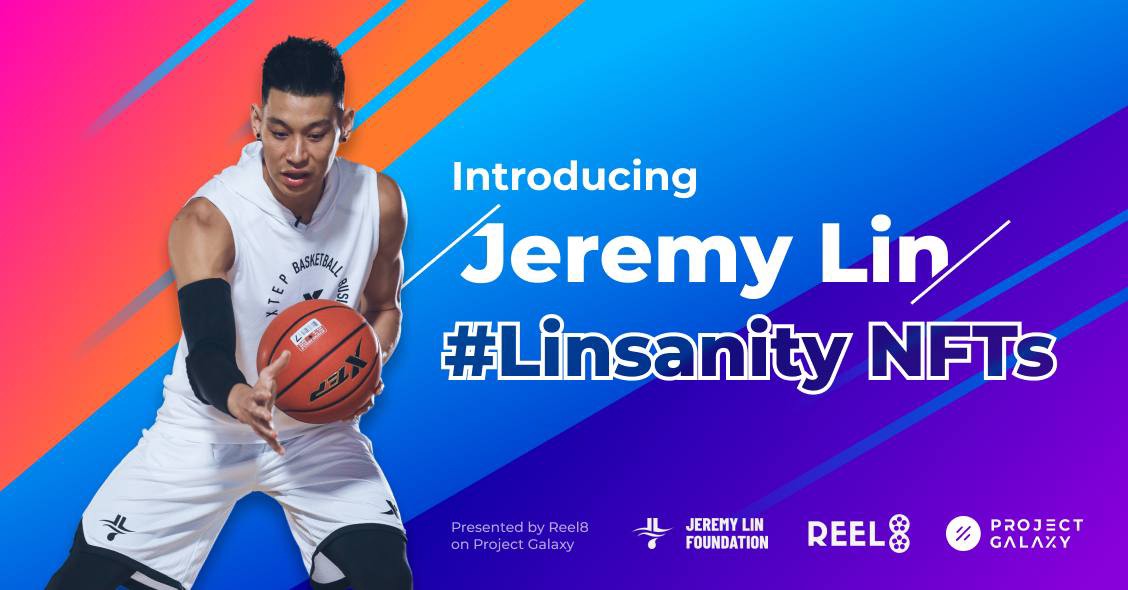 Former NBA star Jeremy Lin, along with Reel8 and Project Galaxy will be dropping his first film NFTs for the "Linsanity" documentary, to support the Asian American community. Project Galaxy is proud to play a part in this initiative by distributing allowlist spots through a series of campaigns.
100% of Lin's sale proceeds will benefit the Jeremy Lin Foundation which supports overlooked and underserved AAPI (Asian American Pacific Islander) and cross-racial youth programs through narrative change, community empowerment, and cross-racial solidarity.
The Linsanity NFT Drop features access to unreleased director's cuts and behind-the-scenes footage of the Lin family documentary and gives fans of Linsanity the opportunity to unlock exclusive Metaverse content, including a high-stakes three-point shooting game, through which NFT-holders can meet Jeremy Lin within a live AMA.
"I'm no NFT expert, but when Reel8 shared their vision to create a fan community supporting AAPI filmmakers and the Jeremy Lin Foundation, I was game." — Jeremy Lin tweeted on March 24, 2022
How do I claim my allowlist spot for the drop?
The campaign will be held from May 4th, 2022, 00:00 (UTC) till May 24th, 2022, 23:00 (UTC), and in order to claim their allowlist spot, fans will have to complete the required tasks and collect the voucher tickets.
The campaign will have a multitude of different tasks for participants to access their allowlist spot. For example, they will be able to accomplish social media tasks by taking actions such as following Jeremy Lin, Reel 8, and Project Galaxy on Twitter and Instagram. Other tasks will have fans engaging in more active ways, with quizzes on Jeremy Lin's Instagram stories and AMA series (Ask me Anything) on Twitter Spaces and Discord.
How to claim:
Visit https://galaxy.eco/Reel8

Connect your wallet to the Polygon Network

Enter the Mystery Box campaign page

Complete the tasks according to the instructions on the Mystery Box campaign page

If your Claim button is blue, you are eligible to claim the Mystery box which will give you one of the random tickets!

When you have collected enough tickets, you can then go to the Forging page to get your priority Voucher

Still unsure about how to claim the NFT? Check out our detailed tutorial.
Only Voucher holders will have prioritized access to the official Minting event. On May 25th, 2022 (UTC), Project Galaxy will take a snapshot of all Voucher NFT holders.
"The vast majority of NFTs miss the mark when it comes to providing society meaningful benefits — that's why we're excited to launch the Jeremy Lin Linsanity NFT Collection. We believe it will set a new standard by enabling underrepresented filmmakers to reach new and existing fans of their art through direct engagement with members of their audience, while simultaneously supporting social causes like the Jeremy Lin Foundation." — Reel8 Co-Founder Dave Liu
How do I access the official NFT minting event?
Eligible voucher NFT holders on the snapshot of May 24th will receive prioritized access based on their voucher type.
Visit https://reel8.com/linsanity and connect your wallet to join the minting.
"Project Galaxy has always believed that NFTs should be more than just collectibles. NFTs are a powerful win-win tool for brands and their users; Brands can connect and better engage with their communities while giving actual plus value to users.", says Charles Wayn, Co-Founder of Project Galaxy, " As fans of Jeremy Lin, we are beyond happy to play a part in this unique NFT drop all while supporting a good cause. The #Linsanity drop with the Jeremy Lin Foundation is the perfect example of an NFT drop that also does good for society."
About Reel8
Reel 8 is an innovative Web 3 platform for underrepresented filmmakers to reach new and existing fans. Reel8 allows fans to access behind the scenes and cuts of directors' films, limited fan experiences such as cast and crew Ask Me Anything sessions, and immersive, gamified Metaverse experiences. Reel8 helps underrepresented filmmakers in innovative ways to distribute their art through NFTs and delivers on the promise of Web3 and the new world maker economy.
About Jeremy Lin Foundation
Established in 2011, the Jeremy Lin Foundation is a non-profit organization that supports underserved AAPI and cross-racial youth programs through narrative change, community empowerment, and cross-racial solidarity. The foundation has partnered with over 15 nonprofits across the country. Currently, the Foundation's grantees collectively serve more than 22,000 underprivileged youth, 46% of whom are AAPI and 54% from other communities of color. Beyond multi-year flexible funding, the Foundation partners with grantees to raise awareness, host events with our founders, build capacity and strengthen the network of AAPI service organizations. Lin's recent initiative, "Be the Light," donated a total of $1.4 million to COVID relief efforts and helped raise awareness of the growing trends in anti-Asian violence seen during the pandemic.
About Linsanity
Linsanity is an award-winning documentary film that chronicles the rise of Asian American basketball player Jeremy Lin. The film highlights the numerous challenges, adversity, and racism he experienced during his breakout role in the National Basketball Association (NBA). The film was a Sundance Film Festival highlight and Asian Media Award Winner at the Asian American International Film Festival.
About Project Galaxy
Project Galaxy is the largest Web3 credential data network in the world. Built on open and collaborative infrastructure, Project Galaxy helps developers and organizations leverage NFTs and digital credential data to build better products and communities in Web3.
Join Project Galaxy Community
Website | Docs | Twitter | Medium | Discord | Telegram | Newsletter
For developers & NFT artists who are interested in working with Project Galaxy's partner network, join our Discord community and learn more.
Translate & Edit: P2E Game
-----------------------------------------------------------------------------------------------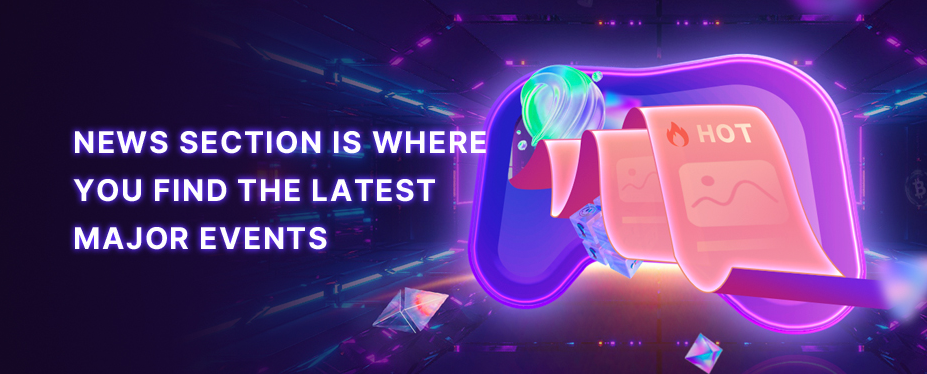 Welcome to P2E GAME
Hearing the echoes from Metaverse.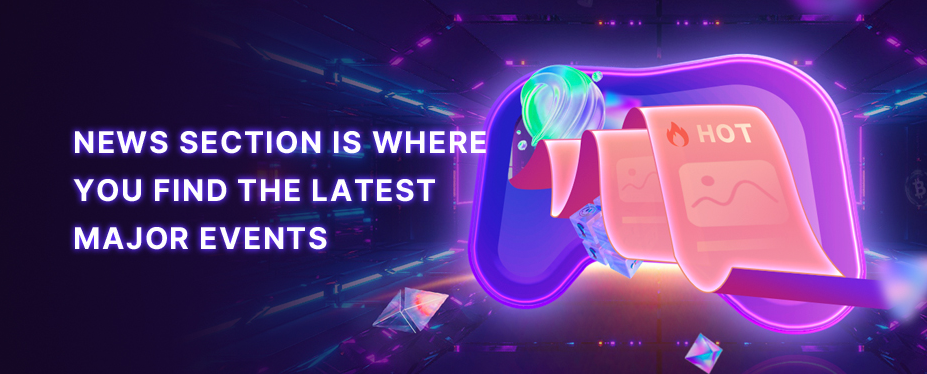 Welcome to P2E GAME
Hearing the echoes from Metaverse.
No corresponding news is found