Redeem Big Time Early Access Passes starting April 19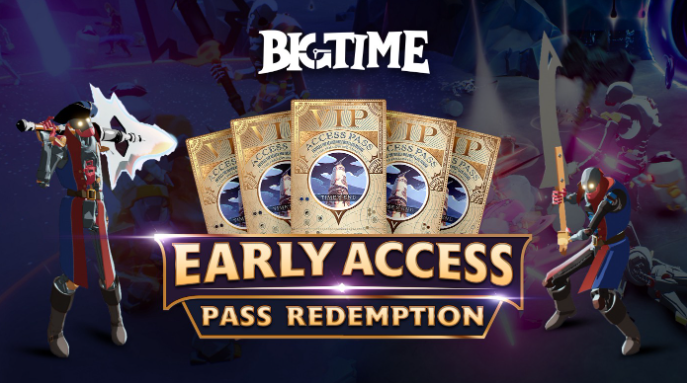 Big Time Studios, creators of the highly anticipated action RPG game Big Time, have announced their early access release schedule for Gold Pass holders. Gold Pass redemption will begin on April 19, 2022, and players will be able to access the first beta version of the game.
Big Time has 4 VIP passes - Gold, Silver, Emerald and Ruby. The passes are priced at $499, $299, and $179, respectively. Ruby Pass is not sold, but is given away to active members of the community. Passes can now be purchased on the OpenSea or Big Time marketplace.
The Early Access Pass will give players access to limited edition features and exclusive NFT drops. Compared to the VIP pass, the Early Access Pass has four tiers as follows:
* Gold: From week 1 to week 10, get NFT drops at the drop rates of Insane, Mega, Great, and Normal.
*Silver: Starting in Week 5, get NFT drops at Mega, Great, and Normal drop rates.
* Jade: From week 8, get NFT drops at Great and Normal drop rates.
* Ruby: Minimum, you can only get access in week 10.
How to buy and redeem your Big Time Early Access Pass?
If you are not a pass holder, you will need to purchase a pass on OpenSea or the Big Time NFT marketplace. Once the redemption date for your pass level is here, you will need to redeem access by connecting your wallet to the Big Time website. You cannot redeem Early Access Passes before the redemption date. Redeeming an Early Access Pass will burn the NFT and grant your account early access to the game.