MARKET CAP :
$5,603,201,781,011.8
NFT Volume(7D) :
$45,217,401.3
(
#IDO
#GAMEFI
#BLOCKCHAIN GAMES
#NFT COLLECTION
)
An exchange for beginners to blockchain - Ouyi
How to register on OKEx
How to register with OKEx? What are the requirements? How to perform identity authentication? How can I trade? Let's take a look at this article together!
How to register with OKEx
Click the
download button
above to enter the registration page or download the app to enter the registration page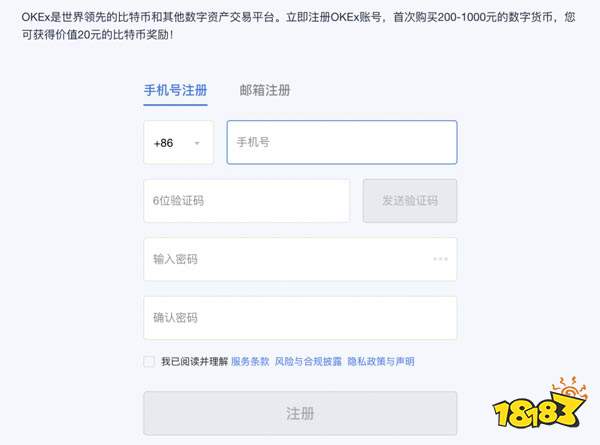 As shown in the figure, you can choose to register by mobile phone number or email.
2. How OKEx performs identity authentication
After registering and logging in, you can click the location below to fill in your name + mobile phone number to complete the identity verification. After completing the identity verification, you can recharge the RMB to buy coins.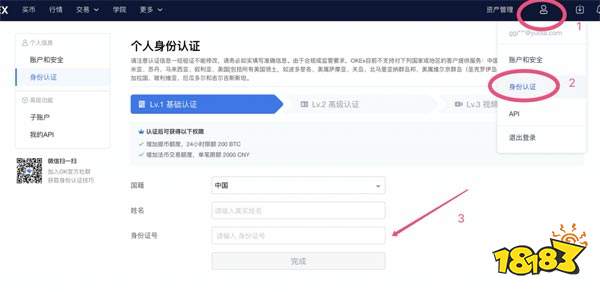 If your trading needs are relatively large, you can also complete the Lv2 advanced certification.
3. How to deposit RMB into OKEx
OKEx currently does not support the official recharge of RMB directly to OKEx. However, if you want to buy coins, such as Bitcoin, you can do it through fiat currency transactions, directly transfer the money to third-party merchants through Alipay, WeChat, or bank cards, and then they will receive After the money arrives, the coins will be transferred to you. As shown below: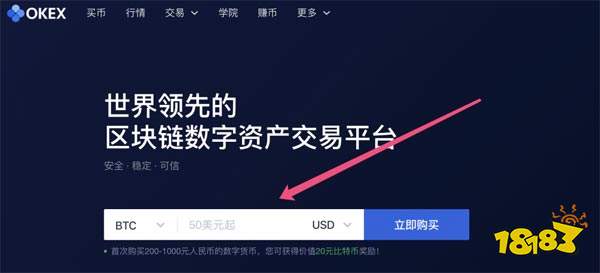 Click the OKEx logo and then go to the home page, where the location is, the quick purchase channel can be completed step by step.
Of course, you may be worried that you send your money to a third party. What if they don't release your coins? Don't worry, their coins are all hosted in OKEx, and once you submit an order, their coins will be locked , if they don't release coins, you can complain to customer service, and they will face punishment. So they tend to release coins, and nothing will happen.
4. How to transfer coins to OKEx

If your coins are in other exchanges or wallets, you can obtain your coin address through the above process, and then transfer coins to OKEx through the coin address.
5. How to withdraw coins from OKEx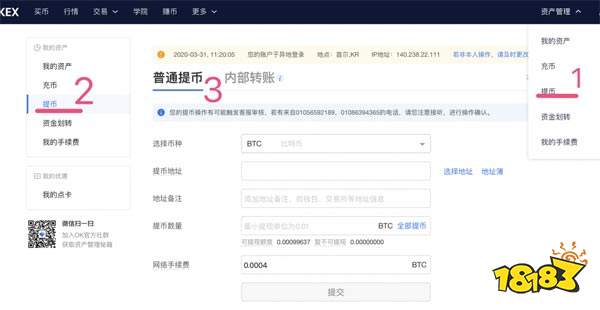 As shown in the figure above, you can withdraw your coins from OKEx to other digital currency exchanges or digital currency wallets through the above process.
6. How to sell coins through OKEx to realize cash (in RMB)
If you want to sell your OKEx digital currency, you first need to transfer your digital currency funds to OKEx's fiat currency account.
(If it cannot be transferred, it means that the coin does not support direct realization. It is necessary to first convert the coin into mainstream currency through currency-to-currency transactions, and the currency that supports realization, and then convert it into fiat currency)
It is then sold through fiat currency exchanges, as shown in the following figure: