A wallet for beginners in blockchain - Ronin (Axie exclusive wallet)
What is Ronin Wallet
Ronin is a sidechain built by Sky Mavis, the company behind Axie Infinity. Ronin is required to create an account and to purchase Axies. In order to interact with Ronin, you need a Ronin wallet Ronin wallet extension download address
https://chrome.google.com/webstore/detail/ronin-wallet/fnjhmkhhmkbjkkabndcnnogagogbneec
Create Ronin Wallet
Add the program to your browser from the Ronin Wallet page on the Chrome Web Store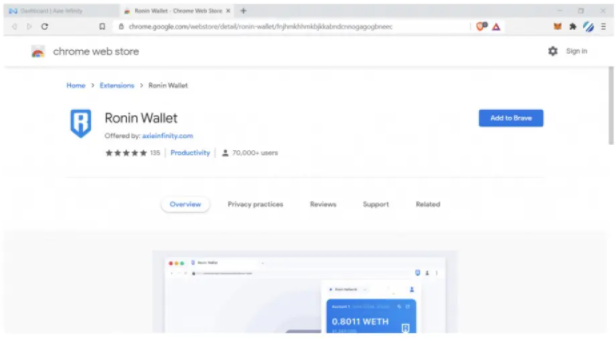 Once you have it installed, the extension can usually be found in the settings at the top right of the page, click on the Ronin extension, then click on "Get Started"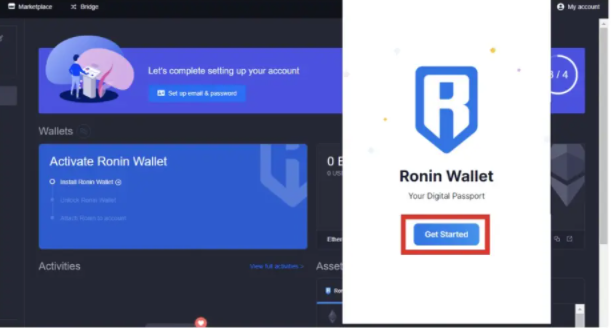 After opening, if you already have a Ronin wallet, you can import the wallet here. If you don't have one, click "I'm new. Let's get set up!"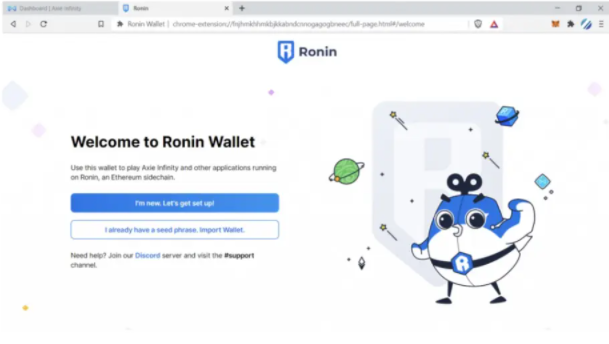 Creating a Ronin wallet will have 3 steps
1. Set a password
2. Remember the mnemonic
3. Confirm the mnemonic
Once you have filled in your wallet password, click Create Wallet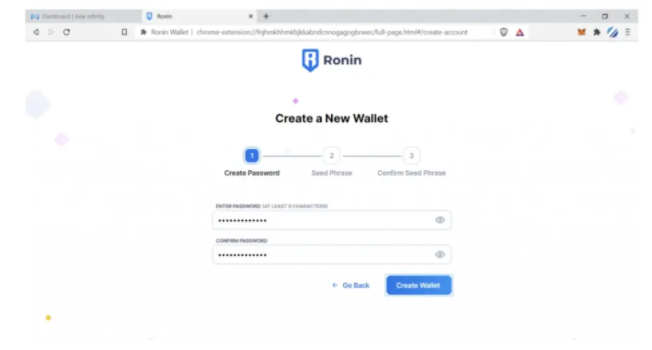 Next is the mnemonic, please write it down. Keep multiple copies offline (not recommended to upload to the cloud to prevent theft) Never give or reveal your "mnemonic phrase" to anyone. Not even the Axie Infinity team. If you lose your "mnemonic phrase", you will lose access to Axie Infinity assets. If someone gets hold of your mnemonic phrase, they will have full control over your Axie Infinity assets, take care to keep it safe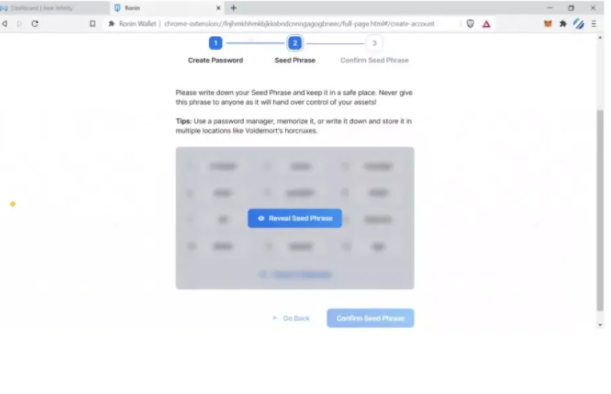 Fill in the box with the correct word for each position in your "mnemonic" and click Continue. Your wallet is created!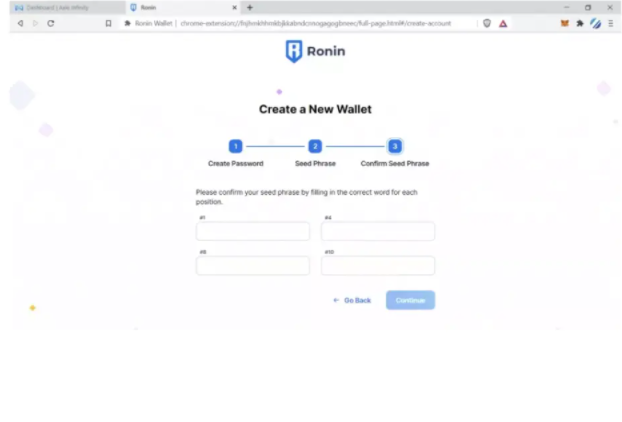 You can open your wallet by clicking on the Ronin Wallet extension