MARKET CAP :
$5,607,185,562,796.5
NFT Volume(7D) :
$68,486,393.7
(
#IDO
#GAMEFI
#BLOCKCHAIN GAMES
#NFT COLLECTION
)
Clash of NFT Announces Partnership with Bybit NFT
Clash of NFT has formed a partnership with Bybit NFT to elevate the experience of gamers in their Web3 gaming journey. Clash of NFT, created by a community of gamers for gamers, is building a Multiverse that connects games, NFTs, and communities, with an aim to maximize players' benefits and enable interoperability across the metaverse. The partnership will allow Clash of NFT and Bybit NFT to facilitate the launch and trading of web3 gaming assets. The upcoming event will feature the Free Mint of Clash Of NFT Pass of certain levels lasting for 3 days from 09:00 UTC, Jan 10th 2023. Also, the Free Mint event on Clash Of NFT official website starting from 00:00 (UTC+3) is also much expected.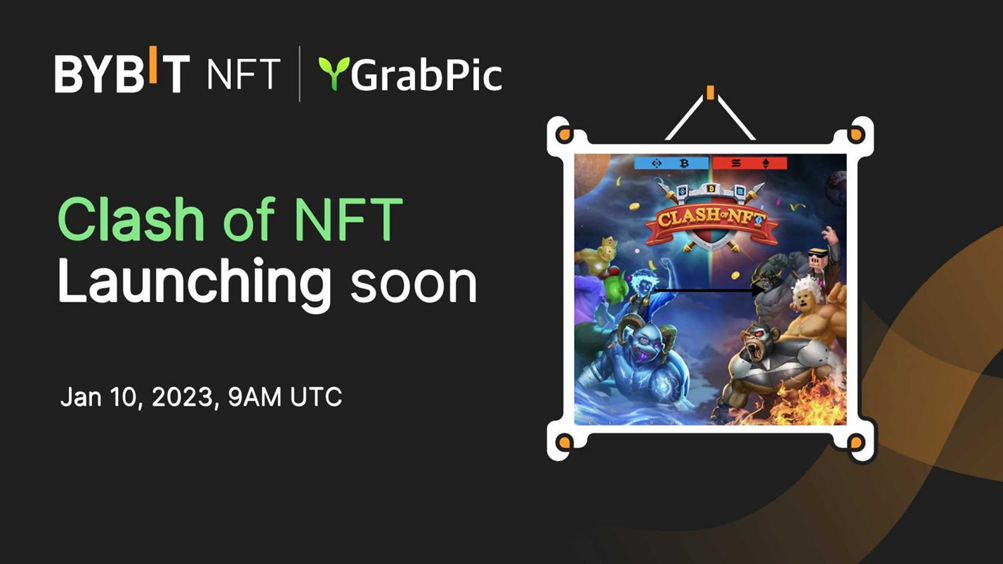 The Bybit NFT Marketplace is a one-stop destination for listing and trading NFTs, that cover digital art, collectibles, GameFi, the metaverse, and more. Though it's been a difficult year for NFTs with the ongoing crypto slump affecting NFT even worse, fast adaptation to the market conditions and deep engagement with real Web3 users means Bybit remains bullish. Bybit's confidence in the long term future of NFTs and their utilities are the very basis of the partnership with Clash of NFT.
As the team behind Clash of NFT sees it, the biggest underlying innovation of Web3 games is not the introduction of "P2E", but the introduction of NFT, confirming the ownership of in-game assets and data. Therefore, on this basis, how to continuously empower the NFTs held by players has become an unavoidable problem. Clash of NFT, as the first multiverse community-centered Web3 game, aims to brings ultimate utilities and values to players' NFT assets by incorporating in-game NFTs with the more popular PFP projects on the market.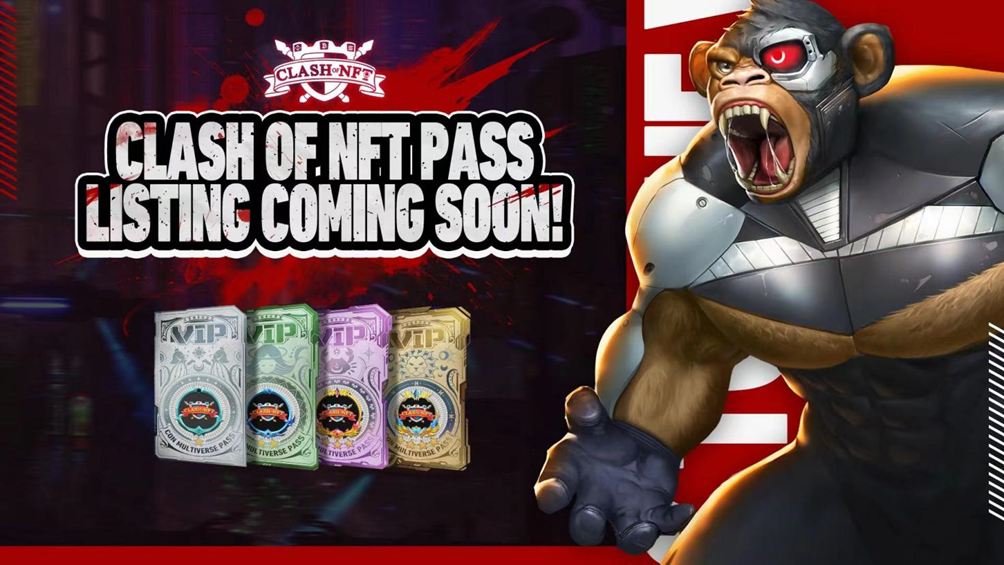 With storytelling, great art, voiceovers and enthralling gameplay, CoN will capture the hearts of both crypto-native and traditional gamers alike. With the partnership with Bybit NFT, CoN will help onboard more NFT holders who are interested in the development of Web3 gaming, authenticating and bringing the PFP NFTs into the game. Because of this, CoN will be richer in player diversity due to both its game design and the extensive partner network of Bybit NFT.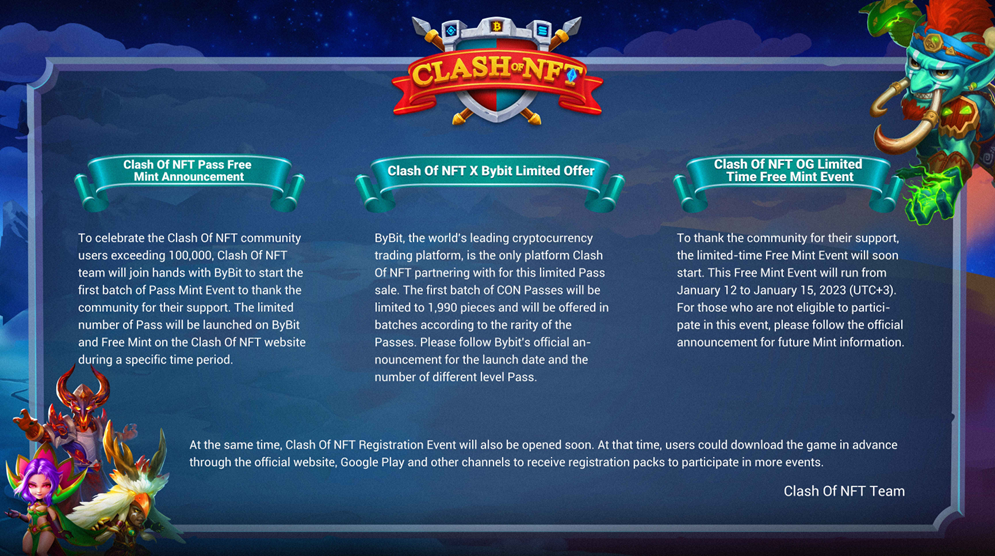 In Clash of NFT, a "multiverse" has been created to serve as the platform for popular NFT projects to realize their utilities of NFT assest. More projects and communities joined will ensure openness and sustainability of the development of CoN's "multiverse" ecology. Also, Clash of NFT is having the daily sign-in activity on website. The weekly and overall leaderboard on which who invite the most people will get themselves higher chances to synthesize for higher level of Pass. The Pass comes with many privileges such as the eligibility of participating in our upcoming IDO etc. It is expected that the partnership between Clash of NFT and Bybit NFT will create positive synergies between the two projects. To encourage more users to get involved in the Free Mint event, there will be access of minting on both the websites of Clash Of NFT and Bybit NFT Marketplace.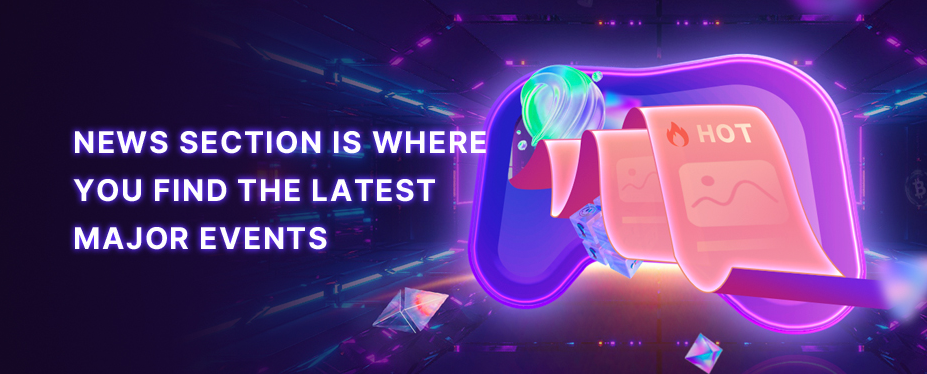 Welcome to P2E GAME
Hearing the echoes from Metaverse.
No corresponding news is found