MARKET CAP :
$5,607,185,562,796.5
NFT Volume(7D) :
$68,486,393.7
(
#IDO
#GAMEFI
#BLOCKCHAIN GAMES
#NFT COLLECTION
)
Blockchain Rio Festival 2023 promete ser catalisador de novos negócios da Web3, IA e outras tecnologias disruptivas
O Rio de Janeiro será a capital brasileira de tendências e negócios da blockchain,
Web3
, inteligência artificial (
IA
), internet das coisas (
iOT
) e outras tecnologias disruptivas durante esta terça-feira (12) e a próxima quinta-feira (14), quando acontece a edição de 2023 do
Blockchain Rio Festival
.
O evento, realizado no Expo Mag, na Cidade Nova, reúne 300 palestrantes especialistas no presente e no futuro da inovação financeira e tecnológica, distribuídos em oito palcos. Segundo a organização do evento, a Blockchain Rio Produções e Eventos, a expectativa de público diário é de cinco mil pessoas e os ingressos para o Blockchain Rio Festival 2023 podem ser adquiridos na Plataforma Sympla.
"Esse Festival é o maior catalisador de negócios, reconhecido por promover conexões de alto nível junto aos decisores de empresas e geradores de oportunidade. Nos destacamos por ser um evento nativo de Web3 reunindo renomados especialistas em tecnologias disruptivas", avaliou o CEO do Blockchain Rio Francisco Carvalho.
De acordo com a organização, os participantes do Blockchain Rio Festival vão encontrar durantes os três dias de evento experiências imersivas, atrações, rodas de conversa, workshops, exposições e ativações que integram tecnologia, educação, sustentabilidade, cultura e entretenimento. Integração que também permite ao público um networking qualificado, parcerias entre startups, investidores e empresas interessadas no ecossistema global de tecnologia, inovação e negócios, segundo a avaliação da produção.
No dia 12, o evento começa com o Fórum BlockchainGov, focado em apresentar temáticas sobre o uso de tecnologias inovadoras pelos governos e segue com as trilhas Blockchain Insights, com os consórcios financeiros pilotos do
Drex
, a versão brasileira de moeda digital emitida por banco central (
CBDC
); Descentraeduca, com novos modelos de negócios e Web3;
Hyperledger
, sobre identidade digital e tokenização; além de abordar as transformações digitais no setor de óleo e gás com o PetroTIC.
No segundo dia, serão exploradas 10 trilhas entre os 8 palcos do Blockchain Rio Festival, são elas: Blockchain Insights, BlockImob, Comunidades, Creators Economy, DeSci Rio, DeSci Summit, Energy Tech, Formulação de Política Pública em Debate, Legal Hack, Metaverse Fashion Experience. Os principais temas debatidos entre elas são o Direito, Impactos sociais, Indústria Criativa, com foco na Fotografia e na Moda, sem esquecer da Ciência, Tecnologia e Inovação.
Já no dia 14 de setembro, as trilhas de "encerramento" do Blockchain Rio Festival são: 2 Summit Refi Latam, Assespro Business Games, Bitcoin Day, Blockchain e Energia, Blockchain Insights, WWC - World Crypto Conference, Regulation Rocks by Fenasbac, destinadas a apresentar tópicos relacionados ao Futuro, além de expectativas, perspectivas e oportunidades voltadas para as novas tecnologias digitais.
O Festival também foi escolhido para acolher o juri e premiação do Digifi Buildathon, realizado pelo Blockchain Festival e Ethereum Brasil com apoio da Federação Nacional de Associações dos Servidores do Banco Central (
Fenasbac
) e Hyperledger, para explorar como a Web3 pode interagir com esse novo sistema financeiro brasileiro em desenvolvimento.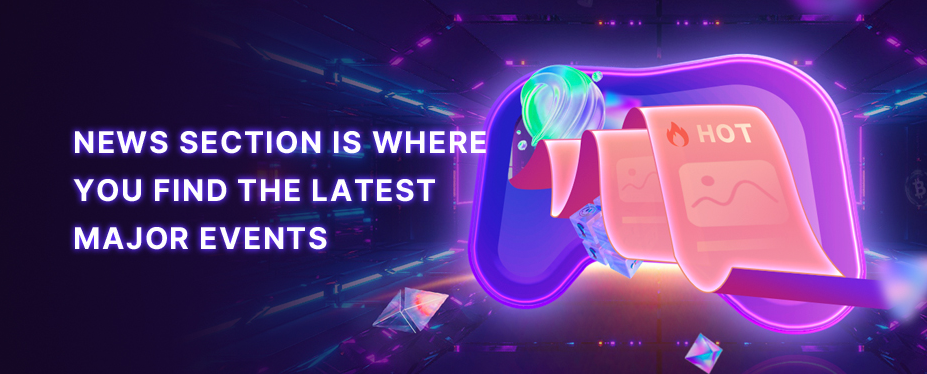 Welcome to P2E GAME
Hearing the echoes from Metaverse.
No corresponding news is found