MARKET CAP :
$5,699,033,851,192
NFT Volume(7D) :
$68,403,145.4
(
#IDO
#GAMEFI
#BLOCKCHAIN GAMES
#NFT COLLECTION
)
How Sports Franchises Can Leverage NFT Technologies to Engage Fans
CREDIT: MICHAEL DRAGER / STOCK.ADOBE.COM




To date, the sports NFT category has been dominated by marketplace platforms. But the relationships we have with our favorite teams are more than transactional.
By Andrew Damon, Product Data Lead at Palm NFT Studio
Over the course of the past two years, sports NFTs have played a critical role in shaping the landscape of digital collectibles. Today, they account for more than $2.3B in sales. And increasingly, they account for a new mode of expression for fans: a way for communities to connect with, and show up for, the teams they care about. But category dynamics are shifting rapidly. Early sports marketplaces dominated 2020 through 2021. Now, they face steep declines in secondary share volume. Sports NFTs are at an inflection point. And fans will shape the next chapter.
Diversifying the Playing Field
The rise of sports NFTs to date has been driven largely by just one sport: basketball. NBA Top Shot started in 2019. Since then, more than 10 dedicated basketball platforms have emerged across 5 blockchains. These projects account for $1.520B in primary and secondary sales, and 30MM in transaction volume. Soccer and football, the next highest grossing sports NFT categories, are dwarfed by comparison: accounting for $319MM and $95MM respectively.
But the last year—a World Cup year—saw massive disruption, as Sorare eclipsed NBA Top Shot for the first time, becoming the global sports NFT leader in 2022. Increasingly, more sports are growing in the space: from MLB to Nascar, hockey to golf. As a result, more fans are entering the space: through the lens of their sport, their team, and their athlete. The category is, for the first time, becoming bigger than one game. It's starting to reflect back the spectrum of sport. When that happens, it becomes personal, too.
From the Storefront, to the Stands
Three basic platform types have emerged across the sports NFT category: marketplace platforms, activation platforms, and fandom platforms.
Marketplaces are always-on platforms that contain many tokenized assets, and feature regular drops, events, challenges, games, and more. These platforms, like NBA Top Shot, NBA All Day, and Sorare, are designed for scale, and for leagues, versus individual athletes or teams.
Activation platforms are centered by time or event-based campaigns that target a specific, engaged audience. These platforms, like Buzz City, Fear The Deer, and Aurouchs, aren't necessarily durable. They're built to last as long as the event, utility, and access require.
Fandom platforms, like Autograph, Heir, or The Association, are designed for specific athletes (or teams). They highlight major achievements with features that range from access passes to memorabilia.
Marketplaces have historically dominated sports NFT category innovation–there are more than 15 of them– and subsequently, revenue. Sports NFT marketplace platforms account for $481.75MM in primary sales, and $1.01B in secondary sales. This reflects the broader adoption cycle of these new technologies; an orientation to endemic crypto audiences, and not core sports fans.
However, the last year saw category dynamics shift dramatically. Marketplace growth reduced scarcity, and exhausted buyers, creating a challenging context. At the same time, many marketplaces lack the features that traditional sport fans seek. As the category matures, platforms that favor deeper fan experiences may begin to ignite.
Delivering Closer Than Courtside
And this is where it will get exciting. Early entrants into the Web3 sports focused marketplaces, missing an opportunity to connect with Web2 sports fans. Now, we have the opportunity to build something different.
More than a marketplace, new sports tech and experiences can create a flywheel for fandom: streamlining digital purchases, payment, rewards and deeply personalized experiences into an interoperable, insight-driven membership platform. The platforms and features that will drive this next growth cycle will center the experience of core sports fans: giving them unprecedented access to their teams, rewarding their support, and providing a stake in what they love. When we do that, we'll change the game.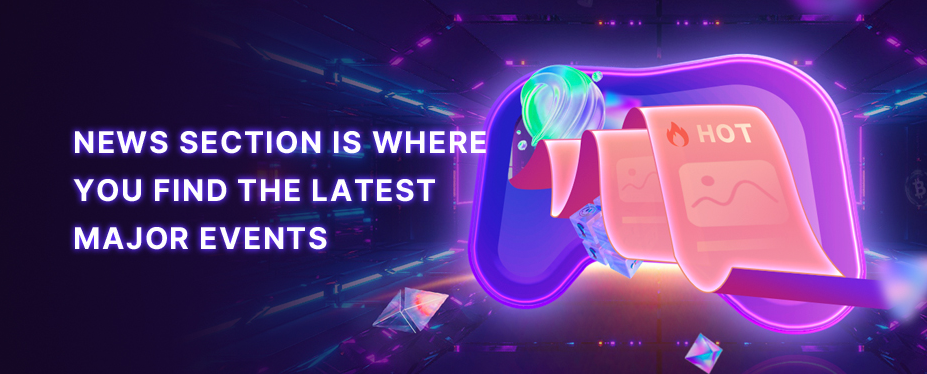 Welcome to P2E GAME
Hearing the echoes from Metaverse.
No corresponding news is found