MARKET CAP :
$5,706,820,910,523.8
NFT Volume(7D) :
$68,403,145.4
(
#IDO
#GAMEFI
#BLOCKCHAIN GAMES
#NFT COLLECTION
)
Weekly Overview: What Happened in GameFi, NFTs, and Metaverse This Week? [March 10–17]
We collect this week's highlights on NFTs, play-to-earn, and metaverse which are the main topics we hear more and more details about every day.
For those who do not want to miss the most influential news about the industry among dozens of news, we have compiled the top five of the week for you
'Meta' Abandons NFTs After Less Than A Year
In March 2022, the popular social media platform Instagram announced that it was working on a new project involving NFTs. The project aimed to provide users with a way to sell and purchase digital artwork and other content on the platform using NFTs. Using NFTs, creators would be able to sell their works directly to fans and collectors without the need for intermediaries such as galleries or auction houses. This was greatly appreciated by the crypto world.
But Meta's Head of Commerce and Financial Technologies, Stephane Kasriel, announced on Twitter that the company will deprecate its NFT and digital collection features on Instagram and Facebook.
However, these plans fell through after the announcement made a short time ago. So much so that Meta, who laid off 10,000 employees, is with him. Instagram's NFT project also pulled the plug.
The reactions to Meta due to this decision were quite large. The company's failure to integrate NFT into Instagram after the company suffered huge losses from the Metaverse affected the company's image quite badly. However, it was stated that Meta could turn to money-making areas such as Reels
Sesame Street Introduces NFT Collection in partnership with 'VeVe'
VeVe, the platform that previously produced NFTs of popular brands such as Marvel, Pixar, Star Wars, DC and many more, is now releasing the nostalgic cartoon Sesame Street NFTs.
According to Variety, Sesame Workshop, the organization behind the series, announced that NFTs will be available on March 19 through the application VeVe.
The first Sesame Street NFTs will feature one of the series' most beloved characters, the Cookie Monster. A single NFT featuring this iconic blue character will be included in the collection. In total, 5,555 assets will be available to fans.
Each Sesame Street NFT in the collection, which will be sold on VeVe, a digital marketplace, will cost $60. The future of different Sesame Street NFT collections was also reported later this year.
Metacade's Gamefi Platform Exceeds $10M in Pre-Sales
Metacade has been drawing a rising chart lately as one of the platforms that want to be a pioneer for gaming on the metaverse. As Metacade enters the next phase of the pre-sale, it continues to attract investors as it raises $10 million. After the pre-sale ended on March 30, there are only 16 days until the token goes public on Bitmart and Uniswap.
With the pre-sale amount currently over $10 million, the team has high hopes for the price of Metacade (MCADE), which will be released on exchanges in April 2023. It also attracts international audiences, especially those who follow the GameFi trend.
Russell Bennet, CEO of Metacade, said after the last presale:
"I'm absolutely thrilled that we've continued our traction and have hit such a huge milestone. The confidence that our supporters have put in us is something that will drive the team forward as we enter our final stage."
'Nuqtah' Completes First Seed Funding Round Led by Animoca Brands
Nuqtah, the first NFT market in Saudi Arabia, has completed its first seed funding round. The tour was led by Animoca Brands and Polygon with the participation of several local investors.
Funds raised from the seeding round will be used to grow Nuqtah's business over the next 12 months.
Nuqtah is also licensed as Saudi Arabia's first NFT marketplace by the Saudi Arabian Ministry of Communication and Information Technology and the Ministry of Investment.
Yat Siu, executive chairperson and co-founder of Animoca Brands, says that the company will continue to expand its operational presence as it collaborates with local partners who want to learn more about Web3. He also commented:
"Our investment into Nuqtah is another meaningful step in our commitment to build up the Web3 industry in MENA as well as develop our own capabilities in the region. Nuqtah is an important pioneer and we anticipate that it will greatly help to boost Web3 and NFT adoption in the Middle East. We will continue to expand our operational presence and collaborate with local strategic partners looking to adopt Web3."
Executives of 'Doodles' Announced Their New Vision: No Longer NFT
The tension between project creators and collectors in recent weeks has started to heat up these days. The Doodles admins began a heated discussion by declaring that "they are no longer an NFT project". As it is known, Doodles is one of the NFT collections with the highest transaction volume in the Ethereum ecosystem.
NFTs, which are shown as one of the most comprehensive developments revealed by blockchain technology, continue to attract the attention of investors. Interest in projects such as Bored Ape Yacht Club and CryptoPunks, Metaverse projects and the moves of companies such as Meta contributed to the sector's development and investors' orientation to this field.
Investors who have invested in various NFT collections, especially Doodles, claim that this decision by the managers is against Web3 principles. Investors are of the opinion that the project goals should be formed by voting, not only by the managers but also by the project community.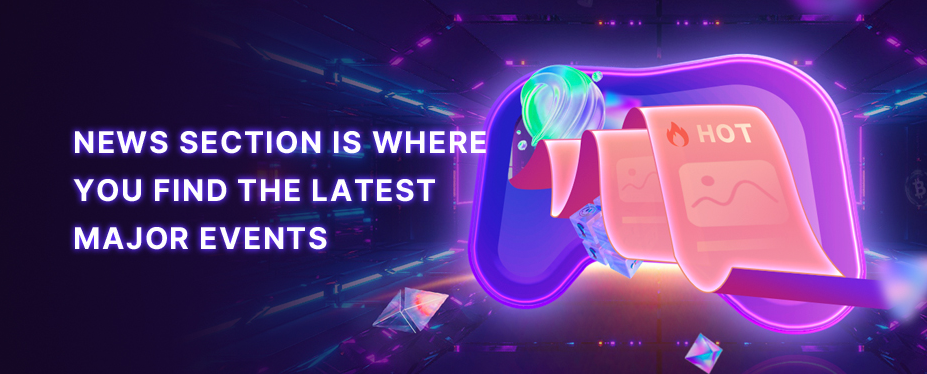 Welcome to P2E GAME
Hearing the echoes from Metaverse.
No corresponding news is found