MARKET CAP :
$5,750,656,211,162.3
NFT Volume(7D) :
$68,403,145.4
(
#IDO
#GAMEFI
#BLOCKCHAIN GAMES
#NFT COLLECTION
)
OpenSea Unveils New Suite of Tools for NFT Creators
- OpenSea has announced a series of new tools to be rolled out on the NFT marketplace.
- The Drops features will reportedly enhance the NFT minting experience for creators on the marketplace.
- The features will be made available for select creators in the coming weeks.
On February 2nd, 2023, leading NFT marketplace OpenSea announced its next phase of Drops for NFT projects launching on the platform.
The company has reportedly worked with 20 teams over the past few months to build a "best-in-class Drops experience." The new venture will reportedly provide select creators with multi-stage minting phases, allowlist support, personalized landing pages, and more.
OpenSea has invited interested partners to request early access to the toolkit on the official website.
What's Inside the Toolkit?
Storytelling and community-building are intrinsic prerequisites for NFT projects to resonate with audiences. As a result, OpenSea is looking to place greater emphasis on "rich storytelling elements," tweeting:
"The first version of Drops offered select partners the ability to launch their collections in partnership with OpenSea — including an immersive drop experience to showcase their project, brand, and art.
The next phase of the Drops feature is set to give creators the tools to manage their minting experience, including deploying smart contracts and configuring drop mechanics. NFT projects using OpenSea's new features will be able to tell their unique stories "with all of the sizzle and none of the work required of a custom web page
According to the announcement by OpenSea, the NFT marketplace aims to present any project with the option to drop collections across any OpenSea chain, providing an "immersive, safe storefront," without advanced "technical resources or expertise."
OpenSea has been experimenting with personalized landing pages for NFT drops with new releases from CLOUDMACHINE, Probably a Label, and more. The drops include features like videos, image galleries, and details on utility and project roadmaps.
The official OpenSea Twitter account has stated that the self-serve "WYSIWYG" features will be available to select creators in the coming weeks as they will add more features before opening up to the public.
Why You Should Care
As one of the most prominent NFT marketplaces, OpenSea's new features could help propel the mainstream adoption of NFTs by making the creation and release process more accessible and efficient.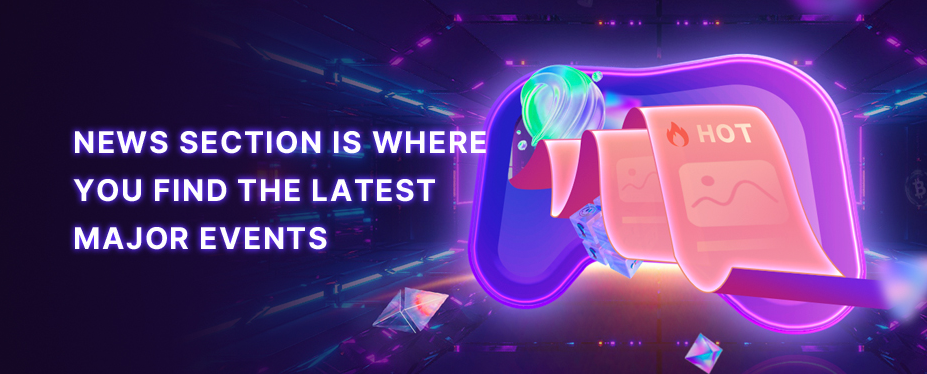 Welcome to P2E GAME
Hearing the echoes from Metaverse.
No corresponding news is found