Search for Animera debuts on ImmutableX Web3 platform
Search for Animera is a sci-fi MMO blockchain game.
Image Credit: Search for Animera
Unicorn Labs, the development team behind Web3 massively multiplayer online role-playing game (MMORPG) Search for Animera, today announced its launch on ImmutableX, a platform for building and scaling Web3 games on Ethereum.
By partnering with ImmutableX, Search for Animera developers can ensure that players can enjoy the convenience of high-speed transactions and zero gas fee minting and trading combined with the robustness of Ethereum's native security, the team said.
Unicorn Labs will also benefit from Immutable's ZK (zero-knowledge) scaling solution, which has been in production for over two years, allowing them to focus on delivering a game.
Andrew Sorokovsky, VP Global Business Development at Immutable, said in a statement, "We're dedicated to finding the most innovative games to collaborate with to enhance and broaden our web3 ecosystem. Our goal is to bring cutting-edge gaming experiences to players worldwide, and partnerships with projects like Search for Animera bring us closer to achieving that. By seamlessly blending AAA gaming with the speed and scalability of blockchain technology, we're unlocking a world of new possibilities for gamers in the years to come."
EVENT
GamesBeat Summit 2023
Join the GamesBeat community in Los Angeles this May 22-23. You'll hear from the brightest minds within the gaming industry to share their updates on the latest developments.
Register Here
Search for Animera is an interplanetary conquest, exploration, and MMORPG. Set in a far-away galaxy, the game tells a cosmic tale of exploration, conquest, and colonization of unique planets, new life forms, and immense resources — all presented within a graphically superior, highly engaging game environment.
Within Animera's universe, players will explore and colonize the Nubera galaxy, full of unique planets and lifeforms; navigate the challenges of an inter-species battle in space; and experience a thriving player economy in an ever-expanding sandbox, all while teleporting into deep space and immersing themselves in a mixture of procedurally generated and handcrafted worlds.
There will be three distinct game modes to choose from, each catered to specific personas, including Explore Mode, Story Mode, and Star Siege Mode.
Animera was built from the ground up on Unreal Engine 5 by Unicorn Labs, a team of veteran game developers, marketers, and smart contract builders. Prior to working on Animera, co-founder and production lead Thomas Dimi spent a six-year stint contracting for Konami Gaming on franchises, including Metal Gear Solid and Pro Evolution Soccer while cofounder Adil Khan, spent a decade focused on digital marketing strategy, performance marketing and analytics, mainly at Wunderman Thompson.
Designed to be as accessible to mainstream gamers as possible, the game leverages Magic Link, a set of tools available on ImmutableX that allow developers to make Web3 onboarding frictionless, secure, and non-custodial.
Magic Link enables seamless onboarding of crypto-nascent Web2 gaming audiences by offering a much simpler user experience. Users can initiate gameplay by simply logging into their game client, while the tool automatically creates a fully integrated, non-custodial Web3 wallet for them.
Animera will be able to offer players true ownership over their assets, as well as the ability to be more directly involved in the creation of new content. The company said this puts the power back into the player's hands and overhauls the microtransaction model of releasing new content that has long frustrated many gamers.
"I believe the pesky prerequisites to actually play most current Web3 games, including gas fees, additional crypto-specific know-how, and glacial transactions, have over-complicated the web3 gaming experience. We're super excited to be partnering up with ImmutableX, a protocol with a very similar ethos as ours, to change this, and take gamers back to what truly matters — the pure and simple thrill of actual, engaging gameplay," said Khan, cofounder of Unicorn Labs, in a statement.
In Q1 2023, Search for Animera will also launch its Genesis Character non-fungible token (NFT) collection on ImmutableX, consisting of ownable in-game characters, each belonging to unique factions from the game's escapist lore, and equipped with customizable cosmetic enhancements, skins, ships, and more. These NFTs will carry the additional perks of early access to the alpha and beta versions of the game, and while the game is free-to-play, Genesis Character Collection NFT holders will have exclusive access to its Story mode gameplay, the company said.
Unicorn Labs will soon reveal its whitelisting experience, Program X, aimed at selectively onboarding quality players and contributors, including gaming guilds, influencers, DAOs, and enthusiastic gamers, into its community.
Players can also look forward to a public beta test of the PvP gameplay, with a full release of the game coming by the end of 2024. Additionally, in Q2, the Search for Animera team plans to release their native token, ANIM, on both centralized and decentralized exchanges.
Unicorn Labs has 12 full time employees and six independent contractors. The studio has mainly been bootstrapped between the founders along with a small stream of capital coming from Apex Digital VC and angel investors in their friends and family network.
An uncontrolled AI in a dystopian future within a sci-fi environment has always remained a thought worth pondering on as we've been sci-fi fans. Applying open-world concepts to such MMOs, the company said it felt that the gameplay was always limited with a heavy focus on grind-based gameplay, which made these games slightly unattractive to outsiders.
With Search For Animera, the founders said they are building more exciting gameplay with a heavy focus on on-ground or in-space combat while including meaningful exploration of the game's distant galaxy, with each planet being connected to the game lore as this is something that sci-fi fans have been deprived of in the current popular game titles.
"Our goal with SFA was to always craft a universe that delivers an immersive outer-world experience to players. To provide a truly engaging experience for our community, we knew that everything in the game had to be designed and developed with sci-fi realism," the founders said.
They added, "In order to ensure this, we have built hyper-realistic ships with 4k textures, high polycount character models, realistic control rigs, flight controller based flight systems, ballistics engine based shooting mechanics and PathTracer for realistic lightning effects, Niagra Cloth systems and much more."
They acknowledged some gamer backlash against NFTs. The company said that NFTs have been treated as extremely speculative investments where they are hyped and flipped on to the next buyer, with no consideration for in-game utility. This has, in fact, attracted the speculative crowd and not gamers at full-scale. In essence, gaming related NFTs should be equated to in-game assets and let users progress through a game.
"Web3 game economy models are less than three years old and in hindsight, play-to-earn models have painted an unrealistic picture that all gamers could profit from a game," the company said. "It removes the thrill of gameplay and creates a pseudo financial product that the traditional web2 gamers do not want to know about while playing any game."
Web3 games have a poor onboarding experience where mainstream gamers are expected to create Metamask or other wallets, load balances before even experiencing the game. This creates a massive friction point. The uncertainty involved in paying gas fees along with network congestion time just to process a game related NFT (in-game assets) would be a giant deal breaker for any Web2 gamer, accustomed to a seamless experience.
"At SFA, we're addressing these concerns by building a quality game where the NFTs are in-game assets with direct utility," the company said. "By simplifying the onboarding experience (through wallet creation at the backend rather than front end) and removing gas fees from the equation via IMX chain selection, we are ready to onboard mainstream gamers who can start playing the game with no friction and continue enjoying a game through gas free experience on IMX chain. More importantly, the game's economics are designed to have users increase their inventory/collectibles list rather than dump assets. Users who get financially rewarded through the game consist of: token holders, the ones who win at competitive elements and loyal gamers."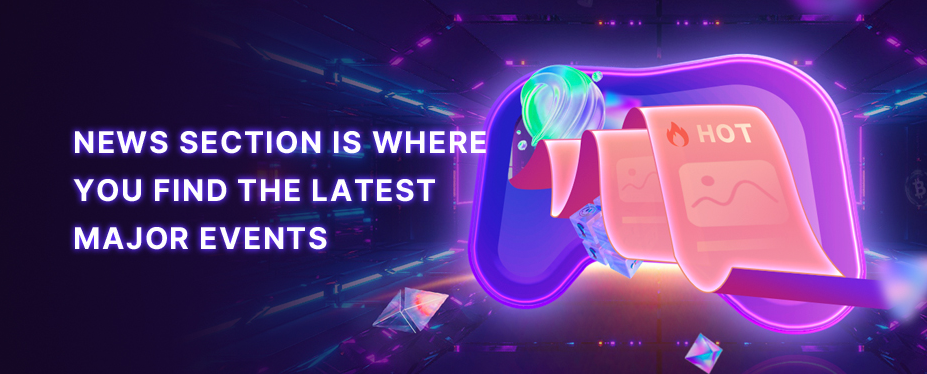 Welcome to P2E GAME
Hearing the echoes from Metaverse.
No corresponding news is found