Weekly Overview: What Happened in GameFi, NFTs, and Metaverse This Week? [December 16– 23]
---
We collect this week's highlights on NFTs, play-to-earn, and metaverse which are the main topics we hear more and more details about every day.
For those who do not want to miss the most influential news about the industry among dozens of news, we have compiled the top five of the week for you.
---
'Far Cry' and 'Diablo Immortal' Developers Choose 'ImmutableX' for Web3 MMORPG
Metaverse Game Studios, which is founded by the developers of popular video games like League of Legends, Far Cry, and Diablo Immortal, has partnered with ImmutableX to power the Web3 features of the Angelic game under development. Angelic will be doing alpha testing with select community members and partners in January 2023 and a public launch in February.
Metaverse Game Studios was founded in 2020 by developers who designed popular games in the market. In March 2022, Animoca Brands completed a $10 million funding round led by Pantera Capital and Everyrealm.
Now they have announced a partnership with Web3 development platform ImmutableX to continue developing Angelic.
Angelic is designed as a story-driven, single-player combat, dark sci-fi-themed combat narrative strategy RPG. The game is also powered by Unreal Engine 5. The most striking feature is that it offers a free multiplayer metaverse to users.
---
"Number of Unique Addresses" on 'BNB Chain' Overtakes Ethereum
The number of unique addresses in the Build and Build (BNB) Chain has surpassed the number in Ethereum, according to the statement made on December 22. It has not surpassed Bitcoin. According to Glassnode data, we know that there are over 1 billion unique addresses.
According to Etherscan data, there are currently over 217 million unique addresses on Ethereum. Then, for the BscScan, there are over 233 million unique addresses in BNB Chain. So, BNB Chain is a larger blockchain network than Ethereum according to this current indicator.
Blockchain developers attribute the network's success in 2022 to initiatives launched this year. The BNB Sidechain protocol has allowed decentralized application (DApp) developers to run their DApps on separate shards in the network, reducing network density and transaction overhead.
In addition, a $10 million incentive program was launched for DApp developers. This has increased the number of DApps developed on BNB Chain and thus the number of interacting users.
---
Twitter Launches BTC And ETH Price Data Tracking Feature
After the eventful purchase of Elon Musk, Twitter has added a new feature related to the crypto finance industry. This new feature was announced by the Twitter Business account on December 21.
According to the statement, users can now access the current Bitcoin (BTC) and Ethereum (ETH) price indexes by typing their names or symbols in the search bar.
This is actually a new improvement of the hashtag-like feature "$Cashtags". That is, when users share the symbol of a stock, exchange-traded fund, or cryptocurrency with a dollar sign in front of them, they will be able to access the price index and graph of the mentioned asset, just like hashtags.
Regarding data graphs, there is also a link to Robinhood at the bottom left. This indicates that Robinhood, an individual trading platform, and Twitter have collaborated. There are also claims that the price data in question was pulled from TradingView. Regarding the data sources, no explanation has been made yet from the firms.
---
Metaverse and 'Animoca Brands' Featured in Nasdaq Report
According to a new report published by Nasdaq on December 19, investors, investor interest in web3 and especially metaverse areas continued to increase in 2022. A total of 216 metaverse financing deals have been made over the past year, the report said. The total of these financing agreements reached 2 billion dollars.
Animoca Brands, one of the leading companies in the sector and the developer of the metaverse ecosystem, is at the top of the last year in the metaverse field with 15 deals it has completed. According to the report, Animoca Brands has raised approximately $564 million in funding in 2022. Animoca Brands also recently announced plans to launch a billion-dollar metaverse fund for developers in the space.
Another important point of the report is Nasdaq says "open metaverse" plans will have an advantage in the future. In addition, the report reported that in the long run, support services such as artificial intelligence and avatar companies may start to receive more investment.
---
'The Smurfs' Enters Web3 in partnership with ZenGo
ZenGo announced in a tweet that the Smurfs will enter the web3 ecosystem. In the project called Smurfs' Society, fans will meet with the first blockchain gaming experience of the legendary cartoon series.
Smurfs' Society is designed as an NFT game. This game allows fans of The Smurfs, one of the most watched and known cartoons in the world, to be a part of the community by integrating their NFT into the game. The game includes potions, riddles, chases and "evil wizard Garmagel" as we are familiar with the Smurfs universe.
ZenGo will provide wallet service with ZenGo Wallet. ZenGo is outstanding with its features like becoming built-in Web3 firewall and no seed phrase vulnerability.
Users of ZenGo will get access in January and will be notified via email.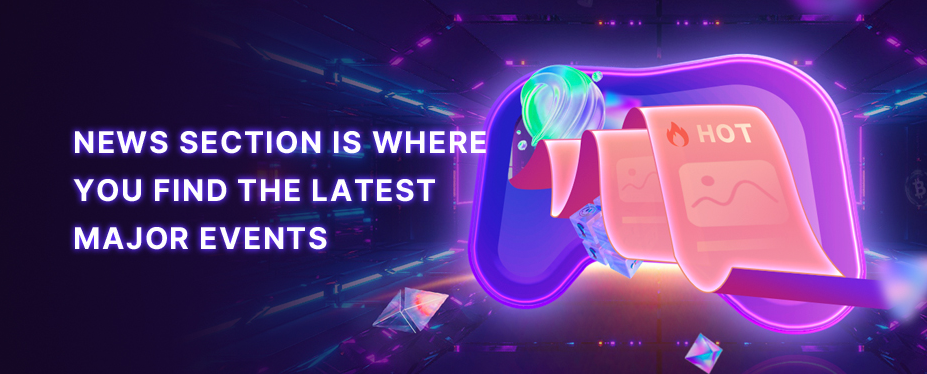 Welcome to P2E GAME
Hearing the echoes from Metaverse.
No corresponding news is found