MARKET CAP :
$5,607,185,562,796.5
NFT Volume(7D) :
$69,323,434
(
#IDO
#GAMEFI
#BLOCKCHAIN GAMES
#NFT COLLECTION
)
Aeria Studio Canada partners with Ready Games to bring Web3 titles to Android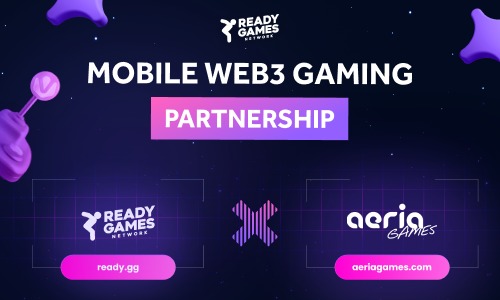 Aeria Games Canada has entered a partnership with Ready Games to move some of its biggest title features into Web3. One of the major mobile publishers in North America, Aeria Games is joining the push to Web3 and making these titles more accessible by re-releasing them on the Android mobile operating system.
The current partnership between both companies is mutually beneficial because Ready Games has the expertise Aeria needs to repurpose games for Web3. The company enables game developers to easily convert projects from Web2 to Web3 to take advantage of the benefits of blockchain gaming. Through Ready Games, developers can easily transition without learning new skills.
Ready Games CEO David S. Bennahum expressed the company's excitement about the partnership, highlighting a combination of its tools and unique token. Bennahum said:
We are excited to support Aeria with their migration to Web3 gaming, using our suite of live operations Web3 gaming tools and innovative ecosystem token, AURA. Together we can further our shared mission of bringing Web3-enabled mobile games to the millions, and eventually billions, of people who play games on their phones daily.
Aeria Games has 14 titles with a combined 1 billion mobile downloads. While the exact number of titles that will transition to Web3 is uncertain, Aeria Games will begin with Rescue Robots: Sniper Survival.
In addition to keeping with the times, the repurposing will provide players with NFTs representing their in-game assets. The value this creates will establish a secondary marketplace for multiple players to securely trade these assets to help with gameplay as they journey through the game.
So far, Rescue Robots: Sniper Survival has a 4.3 rating on the app store, with nearly 250,000 active monthly active users and more than 5 million downloads. Ready Games has already scheduled Beta testing for Rescue Robots: Sniper Survival for December 1st. Both companies expect to fully launch sometime in January.
Aeria Games Canada is determined to expand access to its games to more users by making the push into Web3. Aeria Canada General Manager Jorge Flores spoke on the benefits of the Web3 push, saying:
We are incredibly excited about our strategic partnership with Ready Games Network. Aeria Canada is accelerating the entrance into Web3 using Ready's infrastructure. Our mobile game users will be introduced to Web3 – giving them access to ownership of NFT assets and tokens, new rewards, and incentives.
Both companies plan to push other titles into the Web3 space if the Web3 version of Rescue Robots: Sniper Survival on Android is successful.
About Aeria Studio Canada
Aeria Canada is a leading mobile game studio with over 40 games available to players on several platforms, including iOS, Amazon, and Android. So far, the company has pulled in revenue of over $5 million and has a combined monthly active user (MAU) count of 2.5 million. Aeria's games provide the opportunity for interaction among studios, users, and developers, and also offer token rewards, as well as incentives for NFT holders.
About Ready Games
Ready Games aims to decentralize access to game development so that professionals and amateurs have a level playing field. The company is taking this a step further by helping transition from Web2 to Web3 through live game operations, accessible via turnkey API and SDK, and distributed token economics beneficial for all parties.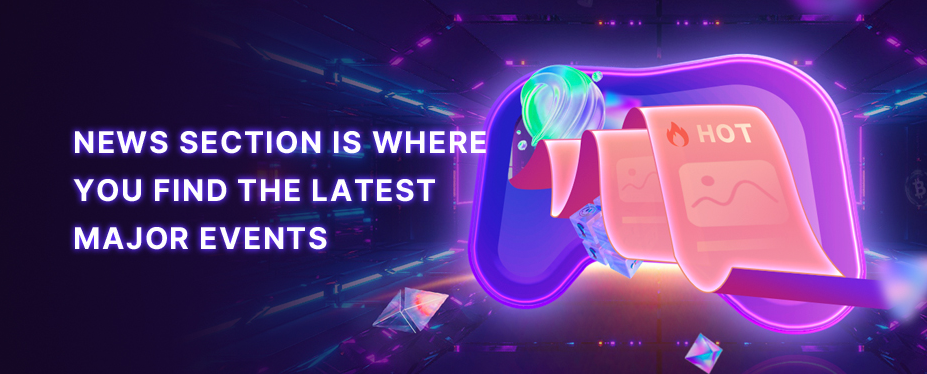 Welcome to P2E GAME
Hearing the echoes from Metaverse.
No corresponding news is found