Pedro Sandoval, the artist who brought NFTs to the Nasdaq in New York and Colón to the metaverse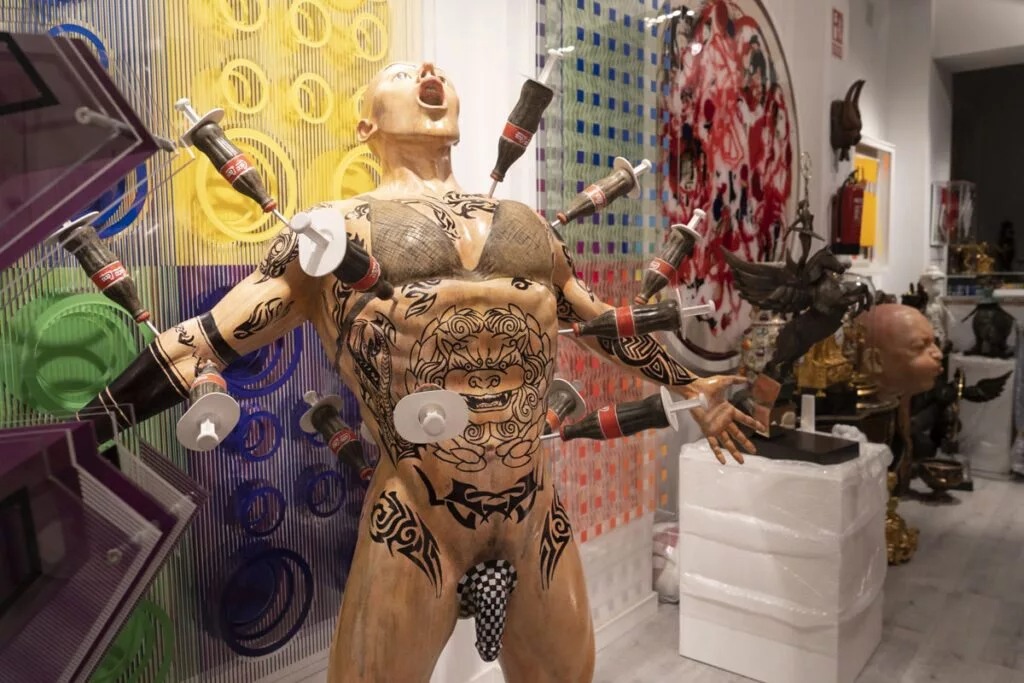 Pedro Sandoval is one of the pioneers of the non-fungible tokens (NFTs) . When they did not even exist under the name we know them today, this Venezuelan artist based in Madrid was already working with this concept that has finally taken him to such emblematic places as the Nasdaq in New York.
After decades doing painting and sculpture, Sandoval decided to launch himself into digital art, convinced that "the artist has to evolve with the world." This is how he assures it in a conversation with THE OBJECTIVE in his studio in Madrid, where there is a combination of sculptures, paintings and samples of his most valued NFTs.
Despite the remarkable drop that the sales of these digital assets have registered in recent months, accompanied by the fall in popularity of the cryptocurrencies , Sandoval believes that this market still has a future, only that it will end up opting for pieces really made by artists. «I think that everything has a place, but I think that the market will open up towards the artistic part» and the fall will affect above all those pieces created by artificial intelligence or people outside the art world, who focus in the technological process.
From New York to Casa de Alba
Sandoval's paintings have been exhibited in museums in many cities around the world, but it was his early foray into the world of NFTs that brought his name to places like New York and Hong Kong.
His most famous work was the NFT that was screened in February at the Nasdaq building, which houses the New York Stock Exchange. In a video that was broadcast for 30 seconds every hour, part of the artist's collection appeared, who has made videos in this format with different themes, from historical events to charitable causes, including NFT starring characters like Antonio Banderas and Richard Gere. .
The exhibition was presented in collaboration with the WISe.art platform, which certifies the versions of these assets with a record on the blockchain, in addition to managing sales.
Another of the most special, says the artist, is the one he has also carried out with WISe.art in collaboration with the China Museum of Finance, for whom he has created the NFT Jiaozi, a work historical based on the first paper currency of the Asian country, dating from the year 1024.
«For me it is a privilege as an artist» to carry out this commission, «because it means entering history, recreating something that was done more than a thousand years ago».
In Spain, Sandoval's work has reached the Casa de Alba, with an NFT about Columbus's memorials to the Catholic Monarchs, written in 1501 and whose original was valued by Christie's auction house at more than 100 million dollars.
"We have broken a myth," says Sandoval, "because the Casa de Alba is something very conservative" that has come to expose this type of digital art.
In this exhibition, the artist explains, the museum has created its own metaverse , in which the visitor can even enter through his mobile phone to immerse himself in the history of Columbus and the Catholic Monarchs, told through their own letters.
The Venezuelan believes that many museums "are already beginning to see the NFT as a work of art", despite the fact that "at first they were afraid, because they did not want to lose their regular clientele, which focuses on classical paintings and sculptures. For this reason, more and more are buying collections of this type to exhibit both in their physical premises and in their new digital spaces.
Beyond museums, Pedro Sandoval has also launched into the world of exchanges of NFT, where he will launch his next collection, Meta Kinetics, made up of works in a format that he calls "figital", since buyers will receive both the NFT, that is, the certification in blockchain, as the physical copy of each of these unique pieces. "Collectors are going to feel more comfortable, because not only do they have a work to put on the screen, but they also have the same work in physical format."
The metaverse as a tool
"Digital art is a way of speaking, because art in the end is a language," says the artist. «Art is what saves us human beings, what saves us from the boredom of life, what helps us survive the monotony in which we live», and «today, when we are glued to the mobile, I believe that art comes to become part of this new nature that we are living in, of the digital world".
For this reason, he considers that although there is still a lot of technology to develop and be able to use the metaverse, and a lot of preparation by both museums and collectors, these new formats are "a tool" for artists, who must adapt to the changes that society is experiencing.
In addition, he believes that the metaverse will offer many educational possibilities, and specifically in the art world, it will allow the work of numerous artists to be brought closer to people who otherwise might not have reached them.
His dream, he says, is that his work "would be seen in schools", that children "have access not only to my work, but to all universal work, because I think we have to give children other tools for life". Sandoval believes that his work "can help people to have more knowledge" about art and for that, he can use new formats such as the metaverse and NFTs.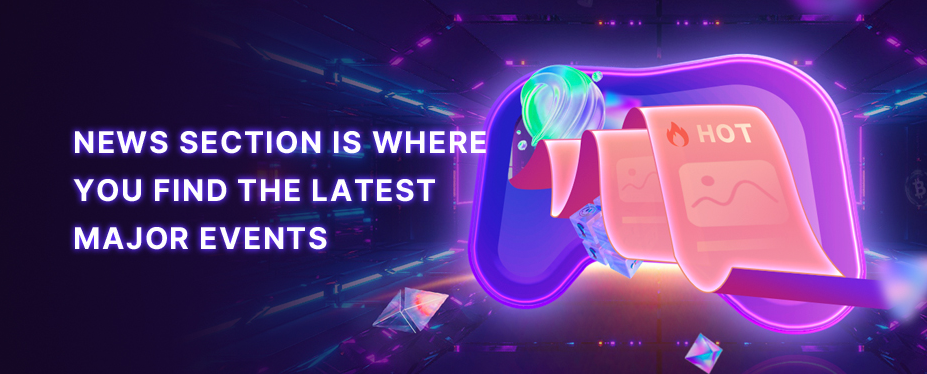 Welcome to P2E GAME
Hearing the echoes from Metaverse.
No corresponding news is found