NFT Drop: Upcoming Projects for This Week (17–24 Nov)

At P2E Game, It is our mission to bring you the latest info about play-to-earn and NFT projects. We publish an article about promising NFT projects every week!
You can find detailed info about the projects from our platform.
Here are our picks for this week:
Project Name: Neo Films NFT
Chain: Ethereum
Mint Date: November 23
Mint Price: $150 (Supply 3.3K)
Twitter Followers: 48.9K
Discord Members: 9.8K
Why did we pick it?
Neo Films is an NFT project that aims to bring the film industry and NFT space closer.
They offer two separate collections. Founder and Neo.
The Founder NFTs offer holders fractionalized ownership through passive income from revenue and vote rights.
NEO NFTs, on the other hand, allow you to access behind-the-scenes access, paid trips to our film sets, a chance to be an extra in films, and tickets for red carpet premieres.
The team has lots of experience in the film industry, which is the first thing you check for NFT projects like this one.
The team also working on a web3 documentary, which can draw people's attention when it's out.
This project deserves to be on your checklist this week!
Project Name: GakkoVerse
Chain: Ethereum
Mint Date: November 18
Mint Price: 0.1 ETH (Supply 7K)
Twitter Followers: 141.3K
Discord Members: 46K
Why did we pick it?
GakkoVerse is one of the exited projects of this week.
GakkoVerse is trying the built a meta franchise by mixing web3, art, storytelling, and fashion.
On the Discord channel, they explain their purpose for the project:
The project's main goal is to build a web-3 franchise with a strong and long-lasting legacy by enhancing storytelling experiences and integrating web-3 interactive channels.
They have a cool-looking website, collection, and lore. Which explains the current attention from social media channels.
Worth checking out!
Project Name: Mc's Cel Mates
Chain: Ethereum
Mint Date: November 21
Mint Price: 0.33 ETH (Supply 4.2K)
Twitter Followers: 63.7K
Discord Members: -
Why did we pick it?
Since most of the NFT projects have nothing to offer anything new, it's hard to run into unique projects.
That's why successful NFT projects eighter cache the current hype or create an original concept. And this NFT project, Mc's Cel Mates, trying to achieve the second one.
Mc's Cel Mates is an NFT project that uses a prison theme for the collection. Apparently, all of the NFTs are convicts, and they are trying to escape from the Ethereum blockchain.
The story behind the collection is integrated with Game-like features. For details about the utilities of the NFTs, you can check out the website, which looks distinctive. Same for the NFT illustrations as well.
Worth discovering!
Project Name: Cristiano Ronaldo NFT Collection
Chain: BSC
Mint Date: November 18
Mint Price: 77 BUSD (Supply 6.6K)
Twitter Followers: 104.9M
Why did we pick it?
Without of doubt, everybody in the NFT space will look out for release.
Ronaldo is one of the most popular and successful football players in the world. And his collaboration with Binance could result in a win-win.
Given the fact that the crypto market has been struggling to pass the recent FTX crush, this event can bring great volume and enthusiasm to the entire NFT space.
The upcoming World Cup, Ronaldo's popularity, and Binance's marketing power are some of the valid reasons to look out for this NFT release.
The details about the collection and how to get them are explained in Binance's announcement:
On November 18, at 09:00 (UTC),45 of the highest value CR7 NFTs (5 SSR and 40 SR) will be held for auction on the Binance NFT marketplace. The auction will remain open for 24 hours, with NFTs awarded to the highest bidder. Bidding prices will start at 10,000 BUSD for SSR and 1,700 BUSD for SR.
An additional 6,600 NFTs (600 R and 6,000 N) will be offered via our Subscription Mechanism Launchpad, starting at 77 BUSD for the Normal rarity.
Each rarity level will come with its own set of exclusive perks, ranging from:
Personal message from Cristiano Ronaldo
Autographed Ronaldo & Binance merchandise, including signed football shirts
Guaranteed access for all future CR7 NFT drops
Complimentary CR7 Mystery Boxes (from future NFT collections)
Entry into giveaways with signed merchandise and prizes
Of course, for most people, it will be hard to get one of the CR7's NFTs, but if you get one, there's a great chance that you'll be happy with the returns!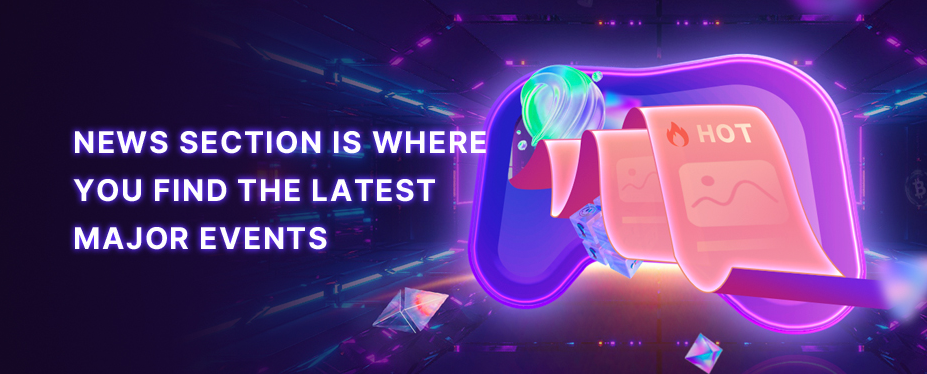 Welcome to P2E GAME
Hearing the echoes from Metaverse.
No corresponding news is found