Introduce MetaBeat — A Web3 Music NFT Platform in Partnership with Red Kite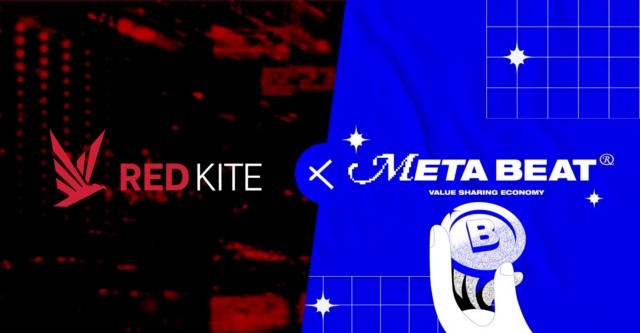 Red Kite and MetaBeat will bring you great collaboration this September. In this article, let's find out more information about the project and $BEAT tokens that will be launched soon on Red Kite.
The MetaBeat platform is an incentivization community platform powered by Community NFT backed by real assets, music IP, and fan activities rewarded based on a set criterion, the FANomance Index. Creators/artists and fans grow as partners through engagements and rewards on the MetaBeat platform.
With the importance of fan community value always in mind, MetaBeat aims to build a top web3 music NFT platform for fans worldwide. To do this, MetaBeat is backed by 4,000 KPOP music IPs, as well as global top-tier investors and partners. Through the fair distribution of rewards for each fan community's contributions and empowerment of the community, under DAO governance, MetaBeat intends to create a fan community platform in which the community grows with the artists as their engagement increases on the platform. MetaBeat rewards fan through NFT staking, $BEAT staking, and their Fan-To-Earn services: Drops for NFT purchasing, Mingle for $BEAT token staking, and Shout-out where fans are rewarded for their participation in fan activities, on and off the platform. This is topped by a Marketplace service for trading and fan-art NFTs.
MetaBeat will hold its IDO for $BEAT on the Red Kite launchpad on September 29. Follow our official communication channels to reach out for the latest news.
Find out more about MetaBeat through their official channels:
About Red Kite
Red Kite is a cutting-edge launchpad powered by PolkaFoundry as a part of the growing $PKF ecosystem. Red Kite projects are carefully chosen through vetting, which takes everything from the origins of the project teams to legitimacy and implementation capacities into account. These projects are also supported by a network of our high-class marketing partners, leading influencers, and interactive communities.
Need more information about Red Kite? Follow us on PolkaFoundry's official groups and channels so you won't miss anything!