web3 community "KAMITSUBAKI DAO" issues tokens with FiNANCiE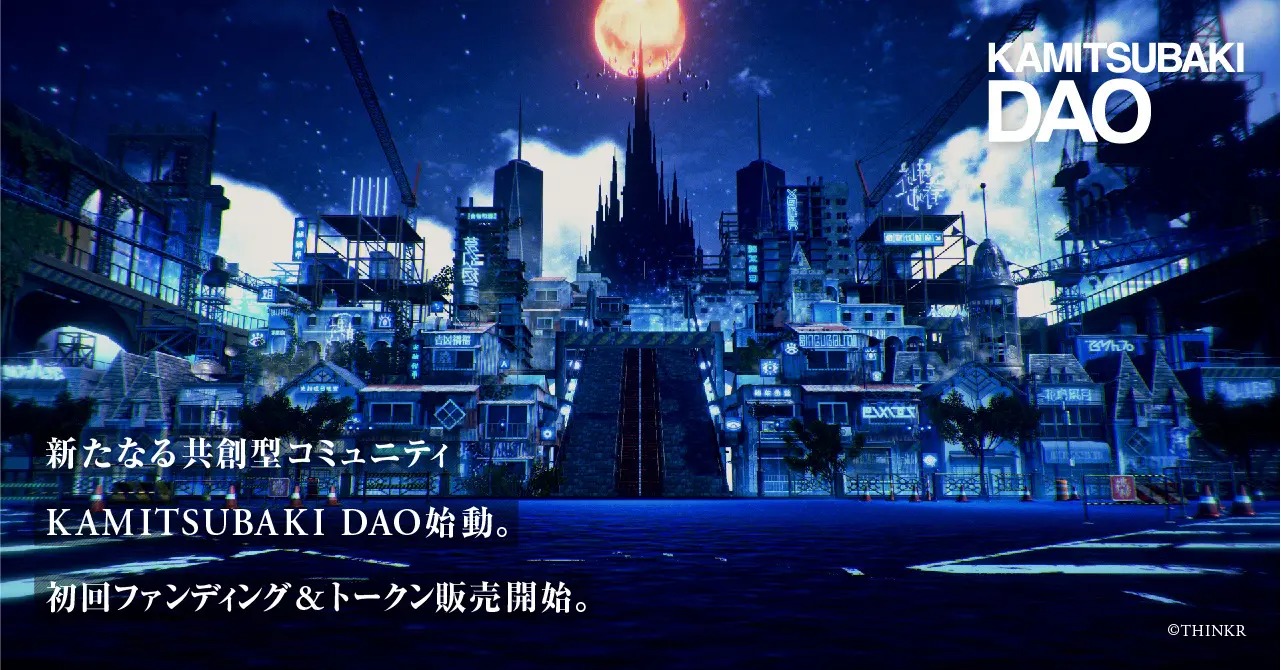 The next-generation crowdfunding service "FiNANCiE" announced on September 16th that it will issue new tokens and start selling the web3 community "KAMITSUBAKI DAO", which co-creates the metaverse of the virtual city "Kamitsubaki City".
"KAMITSUBAKI DAO" aims to build "Kamitsubaki City", which exists only as a concept in the original story that THINKR's creative studio "KAMITSUBAKI STUDIO" has been working on since 2019, as its own metaverse. It is a DAO (Distributed Autonomous Organization) project established by
The project will be launched at the same time as the start of funding through this token sale.
As an activity of "KAMITSUBAKI DAO", in addition to promoting the construction of "Kamitsubaki City" with supporters who purchased the project's tokens, they will develop and distribute their own NFT item "KAMITSUBAKI Resident Genesis".
In addition, as a privilege for purchasing tokens, supporters will be granted the right to participate in the community, the right to participate in voting plans and lottery applications, the right to purchase "KAMITSUBAKI Resident Genesis" priority, and the right to acquire commemorative collections.
"KAMITSUBAKI Resident Genesis" is a generative NFT that is automatically generated under specific conditions and each one looks different.
In addition, the number of votes increases according to the number of tokens held, and the probability of winning the lottery benefit varies depending on the ratio of the number of tokens held. Limited benefits will also be offered to supporters who hold a certain amount of tokens.
Tokens issued by FiNANCiE are neither securities under the Financial Instruments and Exchange Act nor crypto assets (virtual currencies) under the Payment Services Act.
Also, in this first funding, one "membership badge NFT" will be distributed to each token purchaser.


The "Membership Badge NFT" is a commemorative badge that serves as a proof of support for "KAMITSUBAKI DAO" from the beginning.
Furthermore, depending on the sales course, a digital figure "KAMITSUBAKI COLLECTIBLES" will be sent as a reward.
The token sale (funding) period is scheduled from 18:00 on September 16th to 21:00 on October 31st.
There are 14 types of token sales menus in total, and the publicly available support courses range from 10,000pt to 10,000,000pt, and the number of tokens and benefits that can be obtained for each are different.
As an example, in the limited 5 units of 10,000,000pt menu, in addition to granting 10,000,000pt tokens, "Membership badge NFT", "Right to participate in voting planning / lottery application", "Priority purchase right for KAMITSUBAKI Resident Genesis", " KAMITSUBAKI Resident Genesis airdrops (10 pieces)", "5 types of KAMITSUBAKI COLLECTIBLES digital figures", "Sponsor advertisements posted in the Kantsubaki metaverse", "Set in Kantsubaki City to be released by 2025 Posting end rolls in various games and live" etc.
FiNANCiE points (pt) are points that can only be used on the FiNANCiE platform and can be purchased at 1pt = 1 yen.
The editorial department of "Atarashii Economy" received the following comments from "KAMITSUBAKI DAO" regarding this initiative.
"KAMTSUBAKI STUDIO is a YouTube-based creative label and a new generation of artist management that creates the cutting edge of internet culture with a wide variety of next-generation creators. On August 24, 2022, virtual singer Hanafu, who belongs to the same studio, successfully performed for the first time as a virtual singer at Nippon Budokan.
Through the activities of the Web3 community "KAMITSUBAKI DAO", we aim to build an original Metaverse of the original fictitious city "Kamitsubaki City" that we have developed together with our fans. I hope that we can increase the value of KAMITSUBAKI together by utilizing token-issuing crowdfunding. We look forward to your participation."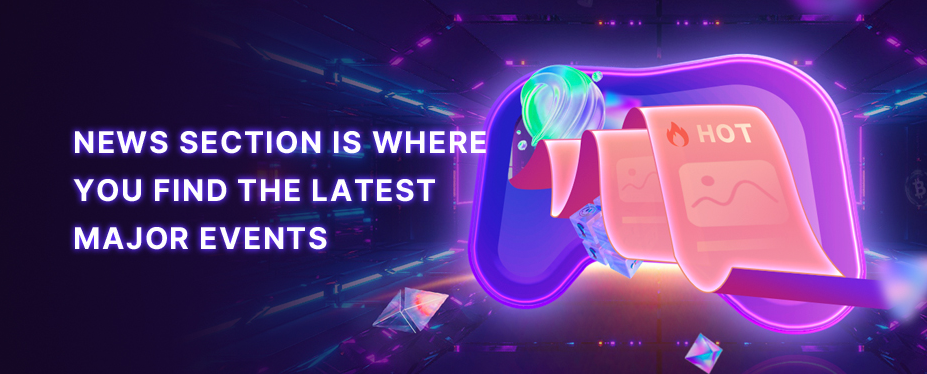 Welcome to P2E GAME
Hearing the echoes from Metaverse.
No corresponding news is found