MetaBeat is off to a powerful start as it completes its strategic investment round funding goal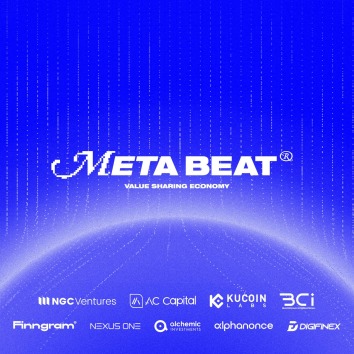 Fan-powered, music NFT platform, MetaBeat, has announced on August 15, 2022 that it has reached its target goal in its strategic investment round fundraising. This round is led by top global crypto investors, Neo Global Capital Ventures, AC Capital, and KuCoin Labs, amongst other global investors.
The strategic investments allow MetaBeat to receive global exposure and extend its already existing global partnerships and network. The strategic investment capital gives MetaBeat benefits in furthering their technological development in the Web3.0 space, as well as supporting their marketing efforts in achieving their global goals.
With the assistance of their investors, MetaBeat will be tackling three key points in their industry on a global level: demolishing the high entry barrier of the music IP industry, overturn the unrecognized value of increasing fan contributions to the success of artists, and bring music fan communities and artists closer under DAO governance.
MetaBeat plans to list on a global exchange and launch its Polygon and Solana multi-chain platform in Quarter 3 of this year. MetaBeat's community ownership NFTs, backed by music IP, can be purchased with its native $BEAT token (Polygon). Through this community ownership, fans will receive rewards in addition to their participatory rewards in supporting their artists. With $BEAT token, fans can also purchase goods, various event tickets, stake $BEAT, and vote on community governance. Through this, MetaBeat will be achieving its goal of bringing together fans, artists, and the music, under one platform.
About MetaBeat
The MetaBeat platform is an incentivization community platform powered by fan activities rewarded by a set criteria, the FANomance Index. Creators/artists and fans grow as partners through engagements and rewards on the MetaBeat platform.
With access to one of the largest pools of K-pop music IP, fans on MetaBeat build and strengthen partnerships with creators/artists through interactive and rewarding experiences fueled by the platform's ecosystem. MetaBeat's ecosystem uses real assets (music IP) as the foundations to back-up Community NFTs allowing fans to finally benefit from the performance of their artists' music or initiatives through community ownership. The experience doesn't stop there as MetaBeat also converts fans' social media activity into direct benefits by tokenizing their contributions to the communities on and off the platform.
As a global project, MetaBeat is dedicated to meet the needs of music fans around the world.
Official Web Site | Twitter | Telegram | Discord | Linktree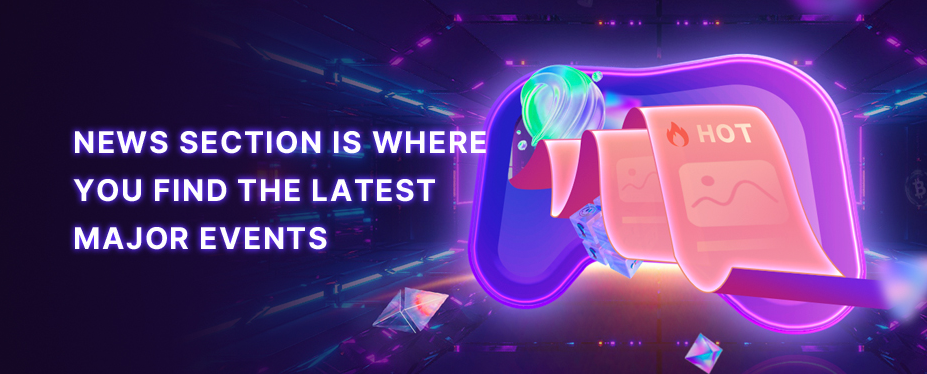 Welcome to P2E GAME
Hearing the echoes from Metaverse.
No corresponding news is found