Elemental Knight -GENSO KISHI ONLINE- Holds Closed Beta Test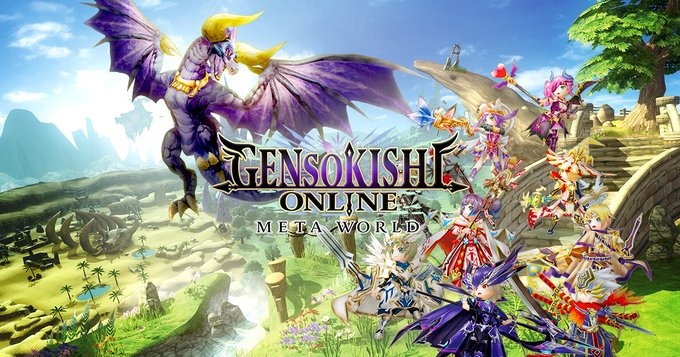 Elemental Knight Online Metaworld is a gamefi and metaverse version of the Nintendo Switch / PS4 award-winning game "Elemental Nights".
It won the "Game of the year Gold Award" in Taiwan in 2012, and it is a new game of Element Knight Online that has been played by a total of 8 million people, incorporating elements of NFT and GameFi.
The closed alpha version will be released at the end of May 2022, and the closed beta test will be held from July 28, 2022.
■ Holding period
July 28, 2022 12: 00- (UTC + 8)
* The end date will be described later.
■ How to participate
・ Those who have a closed α / β ticket
* The ticket will be the same as the ticket used in the closed α test.
・ Login from the button for logging in to the closed beta test on the official website TOP
* A button will be displayed before the closed beta test starts.
■ Play environment
WebGL version
* The Android version is currently being released. There is also a balance such as external examination, so we will inform you again when it becomes available.
■ Changes from the closed α test
・ Abolition of ranking events of management entities
・ Event held mainly by affiliated guilds and Genso community (privilege NFT is also available)
* Details will be announced in each community (Discord).
* Details of the privilege NFT will be announced at a later date.
・ Change level cap from 10 to 20
・ Expand the number of maps to 15
・ Renewal of various UI and monster designs
・ Equipment enhancement / repair function
・ Job change function
・ Opening of Elrond shopping street and museum
* The number of shops lined up in the shopping district will increase until and after the release.
* The exhibits lined up in the museum will be expanded until and after the release.
■ Updates during the closed beta test period
・ NFT import
* Motions and effects such as some equipment are temporary. Support is in progress for implementation up to this release.
* Closed β is a test version, so even if you import an NFT, the imported NFT will not disappear from the wallet after the test is completed.
・ Android version released
* Expected to be released in early August
Currently, development / examination support for the above two points is in progress.
NFT imports are expected to be updated after mid-August, so we plan to determine the end date and time of the closed beta test depending on the update timing.
We will announce the schedule for other functions in the near future.
Elemental Knight Online -META WORLD- Community
Official site: https://genso.game/
Twitter: https://twitter.com/genso_meta
Discord: https://discord.gg/gensometa
LINE: https://lin.ee/fRx2vvE
Telegram (English group): https://t.me/gensometamain
Telegram (Chinese group): https://t.me/gensometazw
Telegram (Japanese): https://t.me/gensometajpn
YouTube: https://www.youtube.com/channel/UCMi4wGMEWgC9VVps8d_NLDA