Japan's first NFT theft insurance, provided by Mitsui Sumitomo Insurance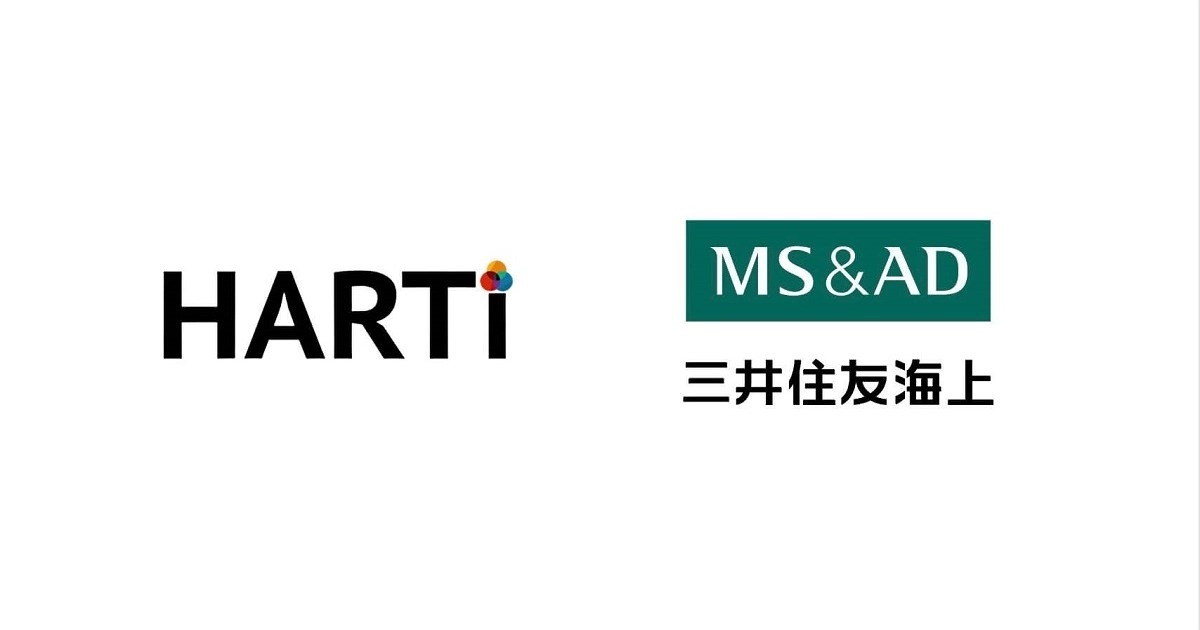 The new product will first be introduced on the app-type NFT platform of the same name provided by HARTi Co., Ltd. Theft insurance due to unauthorized access is applied to all works exhibited in the Art NFT trading market. The amount of compensation varies from work to work based on the exhibition price, and ranges from tens of thousands of yen up to 500,000 yen. Insurance costs will be borne by Hearty.
This insurance product is the first case in Japan developed exclusively for NFT by Mitsui Sumitomo Insurance. The company aims to expand the number of insurance providers to about 30 in three years. With the development of insurance products, it is expected that companies will enter the domestic NFT market and the secondary market will develop soundly.
HARTi will also develop an NFT marketing support business for corporations that utilizes "art" and "NFT". Yuya Yoshida, CEO of the company, pointed out the importance of "insurance" for the sound development of the domestic NFT secondary market as follows.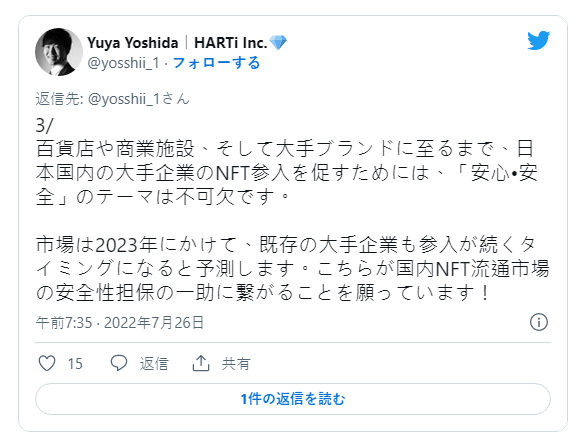 App-type NFT platform HARTi
At HARTi, the curator of the company judges and publishes about 2,000 high-quality NFT works. The number of registered wallet users in the beta version exceeds 3,000.
In addition to NFT listing and sales functions, it can also be used for external NFT marketplaces such as OpenSea because it can support public chains (Ethereum / Polygon) through "HARTi Wallet" that can be created within the app.
According to Mr. Yoshida, the company's app uses the blockchain part and the part that uses its own server properly to prevent NFT outflow due to "unauthorized access including inside". With reference to domestic and overseas hacking cases, he said, "Insurance coverage will start from the part with low security risk."
There are an increasing number of cases of phishing scams targeting users with high-value NFTs. In the past, there have been several cases where official Discord servers and Instagram have been hacked and the owner's NFT has been stolen by phishing scams. In early June, the Discord server community manager account was hacked and an NFT of about 200 ETH (47 million yen) was leaked.
In April, the official Discord server of the popular NFT collection "Bored Ape Yacht Club (BAYC)" temporarily displayed a malicious link disguised as a campaign associated with April Fool's Day. Similar theft damage has been confirmed in other NFTs such as "Mutant Ape Yacht Club (MAYC)" and Doodle.