Red Kite Partners with Biswap to Promote Marketing and Expand Ecosystem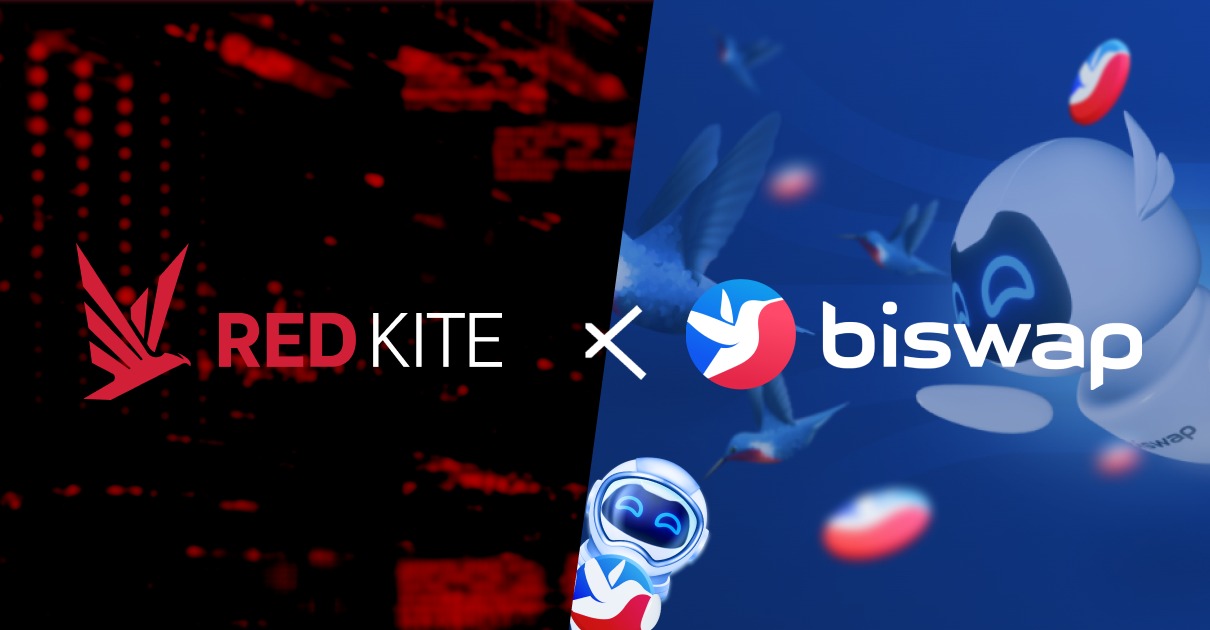 An overview of Biswap
Biswap is a decentralized exchange platform powered by the BSC network with a multi-type referral program and the lowest platform transaction fees. In addition, Biswap provides a range of products and services, including a trading platform, farms, launchpools, an NFT market, trading tournaments, and NFT games.
Biswap adopts an automated market maker (AMM) mechanism to allow users to trade BEP-20 tokens created on the BNB chain. Users can also provide liquidity and earn passive income in return, purchase NFTs on Biswap's NFT marketplace, stake them in the NFT staking pool, stake tokens in launchpools and farms as well as receive referral rewards. With a multi-type referral program, superior speed, the lowest trading fee of 0.1%, and other profitable features, Biswap is one of the top 2 DEX on the BNB Chain.
Unlike centralized exchanges, Biswap is an excellent alternative for cryptocurrency owners since it does not take control of users' cash. With the lowest market trading charge, Biswap is a popular platform for individuals searching for an economical trading platform.
Red Kite and Biswap collaboration strategy
In cooperation with Biswap, we intend to promote cross-marketing and community activities and bring profitable policies for projects on our launchpad. As a result, partner projects will have the opportunity to get support with special programs such as 100% fee reimbursement, official listing, low exchange cost, etc. Additionally, Biswap will provide the tools and assistance needed for new projects that are just entering the market to strengthen them and take them to new heights.
Through this partnership, Red Kite will also assist in achieving Biswap's vision of promoting trade freedom. Besides, we will present projects that utilize functions on the Biswap platform such as trading, staking, farming, marketing promotion, etc. The synergy from working together in tandem will result in innovative, high-quality services and products, technical advancements, and broaden our reach globally.
You can find out more details about Biswap via the links below:
Website: https://biswap.org/
Twitter: https://twitter.com/Biswap_DEX
Telegram announcement: https://t.me/biswap_news
Telegram global chat: https://t.me/biswap
Medium: https://biswap-dex.medium.com/
Youtube: https://www.youtube.com/channel/UCHartwkRUURf2Q7MlKOV84w
Instagram: https://www.instagram.com/biswap_org/
About Red Kite
Red Kite is a cutting-edge launchpad powered by PolkaFoundry as a part of the growing $PKF ecosystem. Red Kite projects are carefully chosen through vetting, which takes everything from the origins of the project teams to legitimacy and implementation capacities into account. These projects are also supported by a network of our high-class marketing partners, leading influencers, and interactive communities.
Need more information about Red Kite? Follow us on PolkaFoundry's official groups and channels so you won't miss anything!