NEW FUNCTION UPDATE: SNEAKER NFT RENTING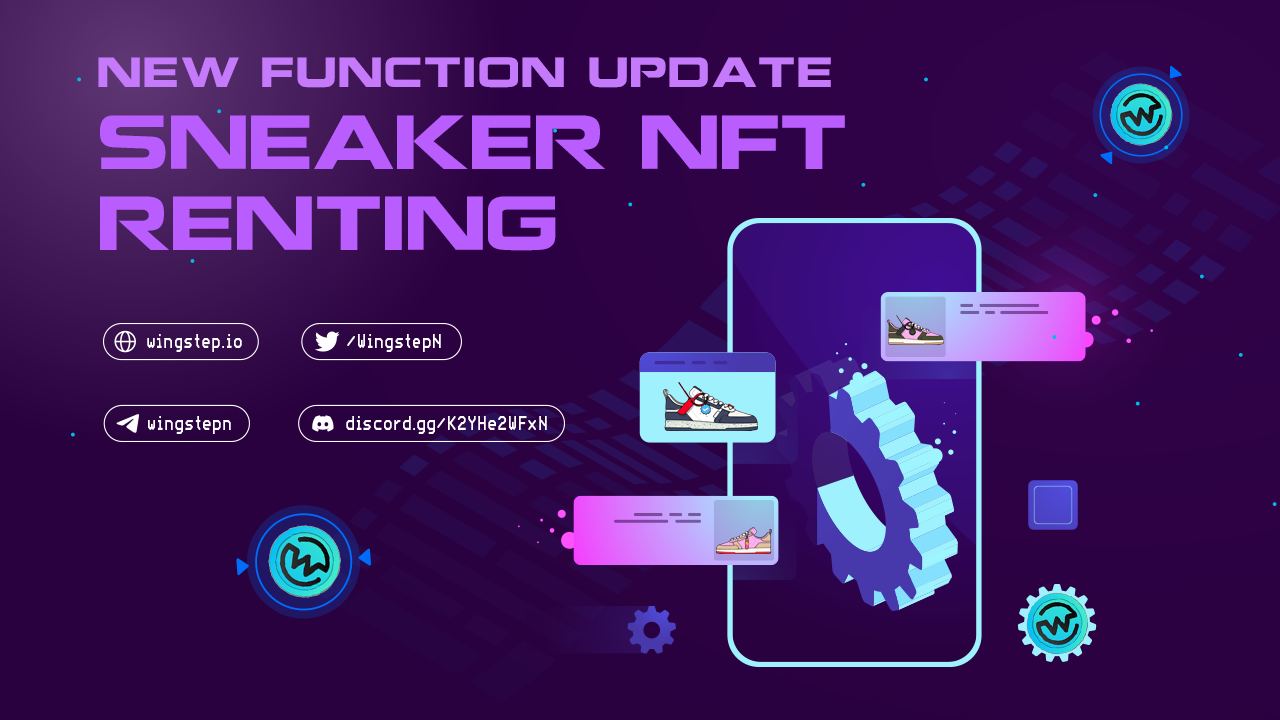 NEW FUNCTION UPDATE: SNEAKER NFT RENTING
⏱Rental Function open: 12:00 UTC July 19th, 2022.
From now on, users can rent any NFT from Special to Universe. When Renting, Sneaker owners will receive WSS rewards from moving to earn every day without having to do the usual daily walking tasks.
The system will manage the rental of Sneakers by connecting with game guilds, fitness clubs,.. to make move-to-earn on behalf of Sneakers owners.
100% of income from move to earn from Sneakers, collection when renting will be divided as follows:
🔸 The lease (Sneaker owner): 45%
🔸 Rental operator fee (WingStep): 10%
🔸 Renter: 45%
-----------------------------------------
⭐️ WingStep Official Media Channels: