SM establishes 'Studio Wilderness', a company specializing in metaverse contents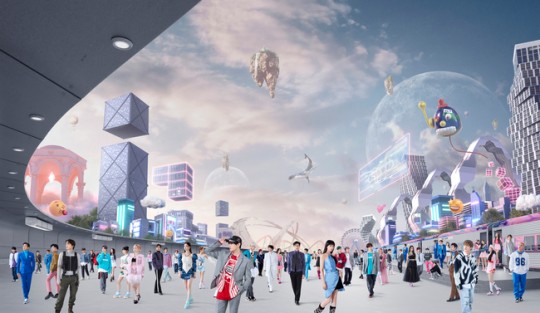 SM Entertainment (hereinafter referred to as SM) announced the launch of 'STUDIO KWANGYA', a company specializing in metaverse content production technology on the 12th.
The business fields of Studio Wilderness are Post Production, VFX Production, Virtual Human, VR Production, Music Video Studio (M/V Studio), and Virtual Studio. (Virtual Studio), it is rapidly establishing each business area by establishing joint ventures (JVs) with top domestic and foreign companies, mergers and acquisitions (M&A), and recruiting excellent talent.
The 'wilderness' of Studio Wilderness is a term that appears in the SMCU (SM Culture Universe) worldview, which SM has emphasized as the core value and vision of future entertainment. It means a world of content that transcends and infinite things happen.
Lee Sung-soo and Tak Young-joon, SM co-representatives, said, "SMCU is a concept that encompasses each artist's unique story and worldview, crossing virtual and reality. And it means a universe containing each artist's identity and a new world that transcends and coexists without boundaries. In this wilderness, there will be various types of content that have never been seen before, and SM established the studio wilderness to professionally create differentiated metaverse contents based on CT (Culture Technology) that SM has accumulated. I did it," he said.
In addition, Studio Gwangya recently established a joint venture 'Studio A' with VR concert platform company Amaze VR, and plans to conduct a virtual reality production business through 'Studio A'.
In the future, 'Studio A' will be based on VR concert production tools with self-made 3D VR cameras, image processing software, Unreal Engine-based VR visual special effects (VFX) technology, and AI technology, as well as artists belonging to SM. We will start producing immersive VR concerts for various K-Pop and global artists.
Lee Seung-jun and Ernest Lee, co-CEOs of Amaze VR, said, "Through the establishment of a joint venture with SM, we will provide VR concerts of mega K-Pop artists and global artists in a new way that has never been experienced before. It will give you the experience of meeting this favorite artist in the most intimate and personal way."
Recently, SM released the SMCU worldview video episode.2 'Next Level' of the metaverse girl group espa. It is receiving favorable reviews from global fans and critics for its visual beauty.
An official from Studio Wilderness said, "Global entertainment companies based on various genres, such as games and movies, have expressed interest in solidarity with the world view in the content being presented through SMCU, and the content for the metaverse is based on Studio Wilderness's content production technology and capabilities. We are working on a production partnership."